TORONTO, Thursday, March 12, 2020 – Pi Day is March 14 and while some might think it means nibbling on apple or cherry pie, it's actually a day to celebrate a mathematical tool. York University math Professor Patrick Ingram can discuss the importance of Pi and why it has its own day.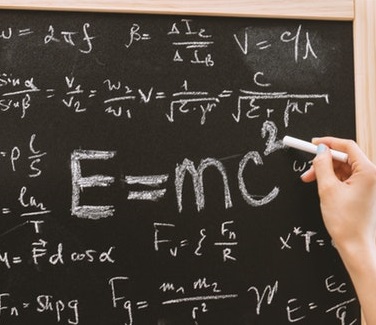 Pi is used to calculate a host of things in math, physics and engineering, including by NASA in its search for exoplanets. Most will remember using it to calculate the circumference of a circle in school. Although it's been around for thousands of years, it only got its name in the 1700s.
One of the fascinations of Pi, is it's infinite. Although Pi has been calculated to more than 31 trillion digits, that's not where it ends.
March 14, or 3.14, is also the day Albert Einstein was born and the day Stephen Hawking died. Coincidence?
Ingram, of the Department of Mathematics and Statistics in the Faculty of Science, can talk about some of the fun, perhaps surprising, facts around Pi and why it receives so much attention.
-30-
York University champions new ways of thinking that drive teaching and research excellence. Our students receive the education they need to create big ideas that make an impact on the world. Meaningful and sometimes unexpected careers result from cross-disciplinary programming, innovative course design and diverse experiential learning opportunities. York students and graduates push limits, achieve goals and find solutions to the world's most pressing social challenges, empowered by a strong community that opens minds. York U is an internationally recognized research university – our 11 faculties and 25 research centres have partnerships with 200+ leading universities worldwide. Located in Toronto, York is the third largest university in Canada, with a strong community of 53,000 students, 7,000 faculty and administrative staff, and more than 300,000 alumni.
York U's fully bilingual Glendon Campus is home to Southern Ontario's Centre of Excellence for French Language and Bilingual Postsecondary Education.
Media Contact:
Sandra McLean, York University Media Relations, 416-736-2100 ext. 2097 or 416-272-6317, sandramc@yorku.ca