Research to focus on role of laws, policies and institutions in fighting transnational health threats
TORONTO, February 27, 2020 – A new research chair at York University will tackle the toughest global health challenges by studying the impact that policies and laws have on health.
York University Professor Steven J. Hoffman has been named inaugural holder of the Dahdaleh Distinguished Chair in Global Governance & Legal Epidemiology. Made possible by long-time York University donor Victor Phillip Dahdaleh, through his support of the Dahdaleh Institute for Global Health Research, it is the first endowed Chair in the world to focus on legal epidemiology.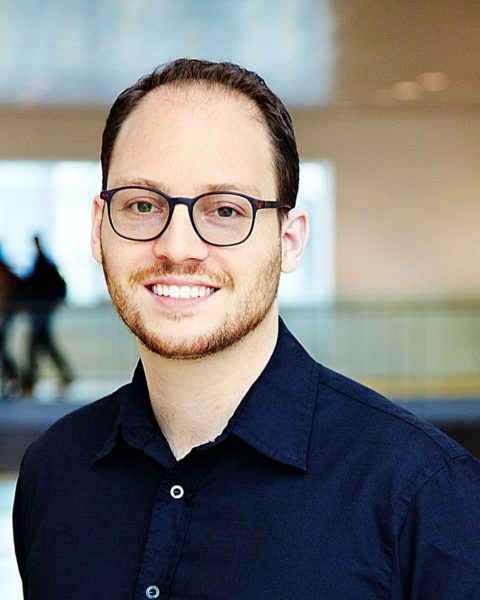 This unique research Chair will bring scientific rigour and a social justice lens to seemingly intractable global health issues. Legal epidemiology uses a range of methods from epidemiology to study laws, policies and institutions, to improve health outcomes. The research Chair will provide flexible research funding and time to allow Hoffman to address the most pressing needs of the day, whether caused by a disease pandemic or misinformation being transmitted through social media.
Hoffman is appointed to the Faculty of Health, Osgoode Hall Law School and the Graduate Program in Political Science. He also leads York's Global Strategy Lab, an interdisciplinary research platform that leverages the full range of social sciences to tackle global health challenges. The lab's 20-person team advises the world's governments and public health organizations on how to design laws, policies and institutions to address transnational health threats. The team focuses its efforts in three research program areas: global legal epidemiology; global governance of antimicrobial resistance; and public health institutions.
"We're trying to work differently," Hoffman explains. "Most global policymakers and diplomats think that the design of international laws and global governance structures is an art. We think this art is done best when informed by social science. We're essentially trying to create a science focused on the design of institutions that can address the really tough global health challenges the world faces."
"With Mr. Dahdaleh's investment, the new Chair is a signal to the world that York University is fully behind Professor Hoffman in his fight for global health," said Rhonda L. Lenton, president and vice-chancellor of York University. "Universities play a vital role in bringing together experts, government, business and community organizations to tackle complex global challenges that no single actor could address alone. Today's appointment will allow Professor Hoffman to expand his important work and create a positive impact in the local and global communities we serve."
Three recent examples of this work stand out:
Two articles by Hoffman's team in the British Medical Journal (May 2019) detail an impact evaluation of the WHO Framework Convention on Tobacco Control. The most rigorous impact evaluation of an international treaty ever conducted, it has created a new gold standard and elevated the science of treaty design in the process.
Hoffman conceived and developed a proposal for an international agreement on antimicrobial resistance, under active consideration by the United Nations and its 193 member states. This research continues through projects with colleagues at leading universities including Cambridge, Copenhagen, Harvard and Oxford.
Hoffman recently convened nearly all of the world's public international law scholars who specialize in global health to achieve a juridical consensus on what countries may legally do to each other during infectious disease outbreaks. This consensus has proved extremely helpful during the ongoing COVID-19 outbreak and was summarized in The Lancet to guide countries' decisions and hold those breaking international law accountable.
Hoffman's work has addressed pressing health issues such as access to medicines, antimicrobial resistance, cannabis regulation, health misinformation, health worker shortages, pandemics, and tobacco control.
"The sharp focus of the team on policy and social impact is key. The Chair will give us more flexibility to quickly shift our attention to where it's urgently needed. Last year that was cannabis legalization. This year it's COVID-19. Next year? Who knows! That's part of the excitement, but it's also why flexible resources like this endowed chair can have transformative effects," said Hoffman. "I try to focus on the hard stuff."
More information about Steven Hoffman
Photo available upon request
York University champions new ways of thinking that drive teaching and research excellence. Our students receive the education they need to create big ideas that make an impact on the world. Meaningful and sometimes unexpected careers result from cross-disciplinary programming, innovative course design and diverse experiential learning opportunities. York students and graduates push limits, achieve goals and find solutions to the world's most pressing social challenges, empowered by a strong community that opens minds. York U is an internationally recognized research university – our 11 faculties and 25 research centres have partnerships with 200+ leading universities worldwide. Located in Toronto, York is the third largest university in Canada, with a strong community of 53,000 students, 7,000 faculty and administrative staff, and more than 300,000 alumni.

York U's fully bilingual Glendon Campus is home to Southern Ontario's Centre of Excellence for French Language and Bilingual Postsecondary Education.
 Media Contacts:
Anjum Nayyar, York University Media Relations, 416 736 2100 ext. 44543 or cell 437-242-1547, anayyar@yorku.ca