TORONTO, Friday, Feb. 14, 2020 – With wildfires, flooding and drought occurring on a global scale, leading experts in extreme climate events from across North America will come together at York University to present research and discuss the future on Wednesday, Feb. 19.
These kinds of extreme events are expected to increase in magnitude, duration and frequency. The goal of the Extreme Climate Events Symposium 2020 is to connect ecological researchers to gain a better understanding of how these climate extremes will affect species biodiversity, and how ecosystems will function going forward. How will ecosystems change? Can they adapt? What could be lost? These are just a few of the q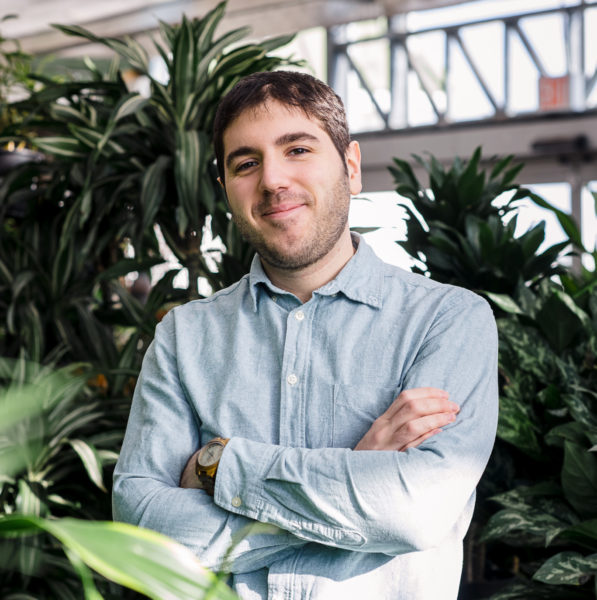 uestions speakers and panellists with tackle.
"With climate change, we can expect more extreme events, such as the wildfires seen in Australia or the warmest days on record for Antarctica this year," says Alessandro Filazzola, a post-doctoral fellow at York's Faculty of Science and the University of Alberta.
"I organized this symposium to bring together leading researchers to discuss the impacts of these changing weather patterns on our natural systems. To my knowledge, this is the first symposium of its kind and addresses a serious topic that threatens biodiversity, agricultural production, and our relationship with nature."
Professor of Ecology and Evolutionary Biology Melinda Smith of Colorado State University will give a plenary talk on "Going to extremes: assessing the impacts of drought on terrestrial ecosystems" at 9:15 a.m.
Kate Wilkins, a Post-doctoral Fellow at Colorado State University, will deliver the next plenary at 10 a.m. on DroughtNet, a global collaboration of research projects where data is pooled together to test the effects of changing precipitation patterns.
Filazzola and York Biology Professor Sapna Sharma will participate in two talks – The influence of climatic drivers on extreme algal outbursts in lakes globally at 2:30 p.m. and Extreme events in freshwater lakes in a changing world at 2:45 p.m.
A panel discussion with Sharma, Smith, and Professor Steve Matter of the University of Cincinnati, moderated by Filazzola, will take place at 3:30 p.m.
The symposium will be held in Stedman Lecture Hall B, Keele Campus, York University.
For the full program of speakers, click here.
-30-
York University champions new ways of thinking that drive teaching and research excellence. Our students receive the education they need to create big ideas that make an impact on the world. Meaningful and sometimes unexpected careers result from cross-disciplinary programming, innovative course design and diverse experiential learning opportunities. York students and graduates push limits, achieve goals and find solutions to the world's most pressing social challenges, empowered by a strong community that opens minds. York U is an internationally recognized research university – our 11 faculties and 25 research centres have partnerships with 200+ leading universities worldwide. Located in Toronto, York is the third largest university in Canada, with a strong community of 53,000 students, 7,000 faculty and administrative staff, and more than 300,000 alumni. York U's fully bilingual Glendon Campus is home to Southern Ontario's Centre of Excellence for French Language and Bilingual Postsecondary Education.
Media Contact:
Sandra McLean, York University Media Relations, 416-736-2100 ext. 2097 or 416-272-6317, sandramc@yorku.ca