TORONTO, Tuesday, Dec. 3, 2019 – Shiny paper, glitter, festive ribbons and bright bows may make your holiday gift pop, but what you may not know is most of that fancy wrapping will end up in the landfill site as waste, says recycling expert Calvin Lakhan, co-investigator of the Waste Wiki project at York University's Faculty of Environmental Studies.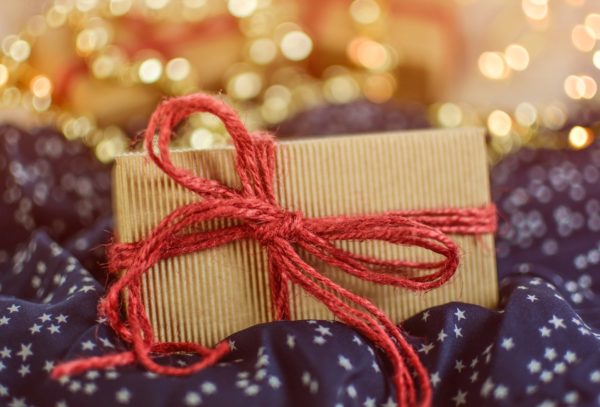 Lakhan is out to teach people how to navigate the world of recycling. With the holidays fast approaching, it's a good time to consider more ecologically friendly ways to give gifts.
So how do you give an enticing gift while still being environmentally friendly? "Look for wrapping paper that doesn't have a coating and isn't foil or metallic or sparkly," said Lakhan. Re-use bags and boxes, make your own wrapping, and skip the ribbons and bows for something biodegradable or edible. Dried flowers, homemade goodies, a sprig of a pine or spruce tree and strips of fabric from old clothes can all be used to spruce up a present.
What about all the packaging that comes with an increase in online shopping?
"Much of that packaging can't be recycled," said Lakhan. "Styrofoam packaging or peanuts are considered a contaminant within the recycling stream and will quickly fall apart and cause a mess."
Lakhan can talk about the following:
What kind of gift-wrapping paper is recyclable, what kind isn't, how do you tell the difference and why isn't it recyclable?
The difficulty of ribbons, bows, tape and tinsel, unless you're planning to re-use them
Why packaging, such as Styrofoam packaging or peanuts, should never be tossed in the recycling bin as they can create a recycling nightmare and are considered a contaminant
Why all that glitters is not necessarily a good thing as it's often made of plastic.
-30-
York University champions new ways of thinking that drive teaching and research excellence. Our students receive the education they need to create big ideas that make an impact on the world. Meaningful and sometimes unexpected careers result from cross-disciplinary programming, innovative course design and diverse experiential learning opportunities. York students and graduates push limits, achieve goals and find solutions to the world's most pressing social challenges, empowered by a strong community that opens minds. York U is an internationally recognized research university – our 11 faculties and 25 research centres have partnerships with 200+ leading universities worldwide. Located in Toronto, York is the third largest university in Canada, with a strong community of 53,000 students, 7,000 faculty and administrative staff, and more than 300,000 alumni. York U's fully bilingual Glendon Campus is home to Southern Ontario's Centre of Excellence for French Language and Bilingual Postsecondary Education.
Media Contact:
Sandra McLean, York University Media Relations, 416-272-6317,
sandramc@yorku.ca