TORONTO, September 12, 2019 – Adjusting to university life can be particularly challenging for international students, whether straight from high school or after completing some post-secondary education. However, when they graduate, they have an edge in the globalized job market, according to York University Professor Thomas Klassen.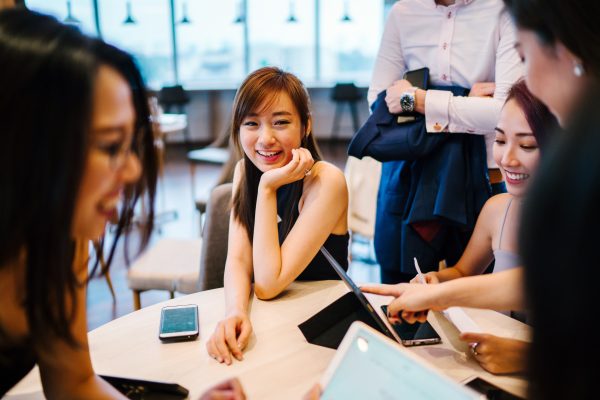 "Parents and students know that employers place a premium on new professionals who have a wide range of skills including adaptability, problem solving, critical thinking, and intercultural awareness. One way to develop these sought-after skills is through studying abroad," says Klassen. He is the co-author of the recently published The Essential Guide to Studying Abroad: From Success in the Classroom to a Fulfilling Career, with Christine Menges, a former international student at York University,
Klassen, an expert in international student experience in York's Faculty of Liberal Arts & Professional Studies, recommends international education – for a few weeks, a semester or longer – as an employability strategy for a fulfilling career.
"Studying abroad is easier than ever. International travel, communication facilities and banking have all become simpler compared to a couple of decades ago. Many countries and educational institutions are also attracting students around the world, making higher education abroad an exciting opportunity," he adds.
Klassen can speak about the challenges and benefits of studying abroad and offer tips for university and college students pursuing education outside their home countries. Topics include:
·       International student experience – inside and outside the classroom
·       Transition from high school to post-secondary education as an international student
·       How to perform best and succeed in a new environment
·       The benefits of studying abroad
·       Preparing for cross-cultural learning as international students and for fulfilling careers as recent graduates 
York University champions new ways of thinking that drive teaching and research excellence. Our students receive the education they need to create big ideas that make an impact on the world. Meaningful and sometimes unexpected careers result from cross-disciplinary programming, innovative course design and diverse experiential learning opportunities. York students and graduates push limits, achieve goals and find solutions to the world's most pressing social challenges, empowered by a strong community that opens minds. York U is an internationally recognized research university – our 11 faculties and 25 research centres have partnerships with 200+ leading universities worldwide. Located in Toronto, York is the third largest university in Canada, with a strong community of 53,000 students, 7,000 faculty and administrative staff, and more than 300,000 alumni.
York U's fully bilingual Glendon Campus is home to Southern Ontario's Centre of Excellence for French Language and Bilingual Postsecondary Education.

Media Contact: Gloria Suhasini, York University Media Relations, 416-736-2100 ext 22094, suhasini@yorku.ca