Gregory Scott Belton, businessman and philanthropist
Honorary Doctor of Laws
Glendon
Friday, June 7, 2019, 2:30 p.m.
Gregory Belton is Executive Chairman of HUB International Ontario, a global insurance brokerage and Canada's largest property insurance brokerage firm.  An insurance industry leader who has combined business success with social conscience, Belton graduated with a Bachelor of Arts from Glendon College in 1980.
He joined the insurance industry soon after and went on to found HKMB at age 29 which grew to be Canada's largest privately-owned insurance brokerage and was then sold to HUB in 2008, a tremendous start-up success story in a crowded industry.
While developing his business, Belton was active in philanthropy. He has worked in a leadership role with many charitable institutions over the years including The Duke of Edinburgh's Award. As national president, he launched the Charter for Business, which has generated corporate donations of more than $30 million for work with at-risk youth in the community. He was Chairman of The Duke of The Edinburgh's International Award from 2007-2016, when he was succeeded by HRH Prince Edward, and is a director of St. Michael's Hospital Foundation. In 2009, Belton was made a Commander of the Royal Victorian Order by Queen Elizabeth II and in 2016 was made a member of the Order of Canada.
Lynn Posluns, founder and president, Women's Brain Health Initiative
Honorary Doctor of Laws
Faculty of Health, Faculty of Environmental Studies and Lassonde School of Engineering
Friday, June 14, 2019, 3:30 p.m.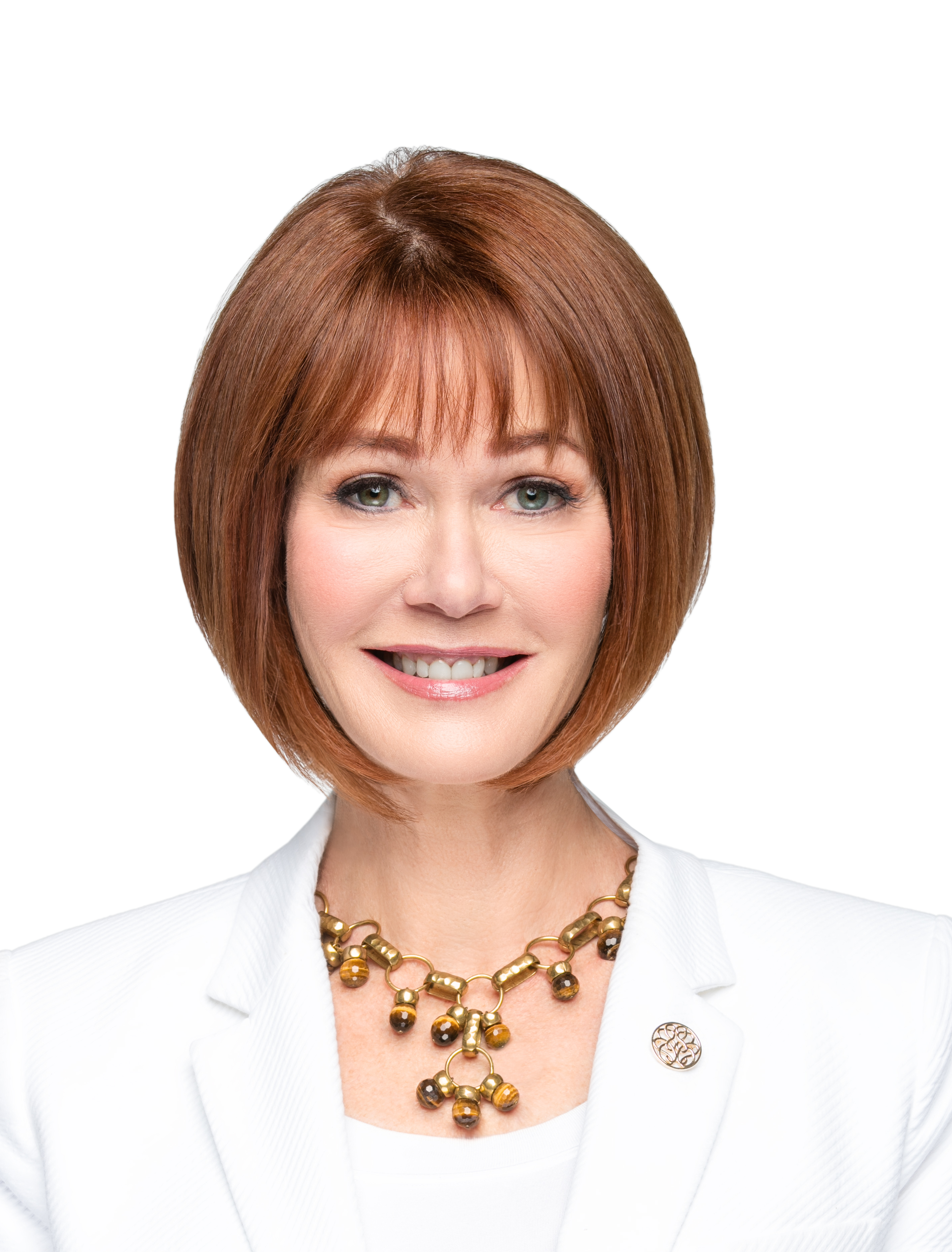 Lynn Posluns has used her entrepreneurial and leadership skills to galvanize research into women's brain health. Currently managing director of Cedarpoint Investments Inc., a private equity and alternative investments firm based in Toronto, Posluns has held a number of leadership positions in the retail and fashion industries and has had a profound impact on her community by raising millions of dollars, primarily in the health care arena.
In 2012, Posluns established Women's Brain Health Initiative to ensure researchers considered gender differences in the brain. Her interest in the field was driven by her discovery that women suffer more from brain-aging disorders than men, including Alzheimer's disease, depression, stress and anxiety, but that a limited amount of research had been done on the importance of sex and gender differences, in terms of risk, prevention, and treatment. Under Posluns' leadership, Women's Brain Health Initiative has evolved into a global foundation that funds research and creates unique education programs, tools and activities for people of all ages to remain cognitively healthy throughout their lives.
Paul Alofs, social sector champion, former CEO of Princess Margaret Cancer Foundation
Honorary Doctor of Laws
Faculty of Health
Monday, June 17, 2019, 10:30 a.m.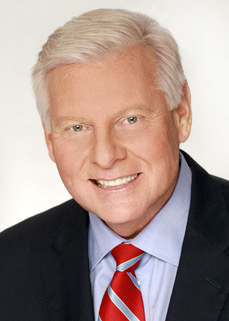 Paul Alofs is a self-described 'passion capitalist' who pivoted from a successful career in the private sector to become CEO of Princess Margaret Cancer Foundation following the death of his mother from the disease. Alofs graduated with an MBA from the Schulich School of Business at York University in 1983 and went on to become president of HMV and then BMG Music.
In the late 1990s, he joined the Walt Disney Company, where he was responsible for 500 stores with $1 billion in sales. However, after pausing his career to care for his mother until her death, he changed direction, deciding to work at something only if his heart was in it.
In 2003, Alofs joined Princess Margaret Cancer Foundation, which is dedicated to raising funds for Princess Margaret Hospital, the only facility in Canada devoted exclusively to cancer research, treatment and education. At the Foundation, he led a successful five-year Billion Dollar Challenge, raising more than $1.2 billion, and created a number of new fundraising programs such as The Ride to Conquer Cancer. In 2012, Alofs published his book Passion Capital: The World's Most Valuable Asset. He retired from Princess Margaret Cancer Foundation in 2017 after 14 years.

Paul Gross, eminent Canadian actor, writer, director, producer and arts supporter Honorary Doctor of Laws
School of the Arts, Media, Performance & Design
Faculty of Liberal Arts & Professional Studies
Monday, June 17, 2019, 3:30 p.m.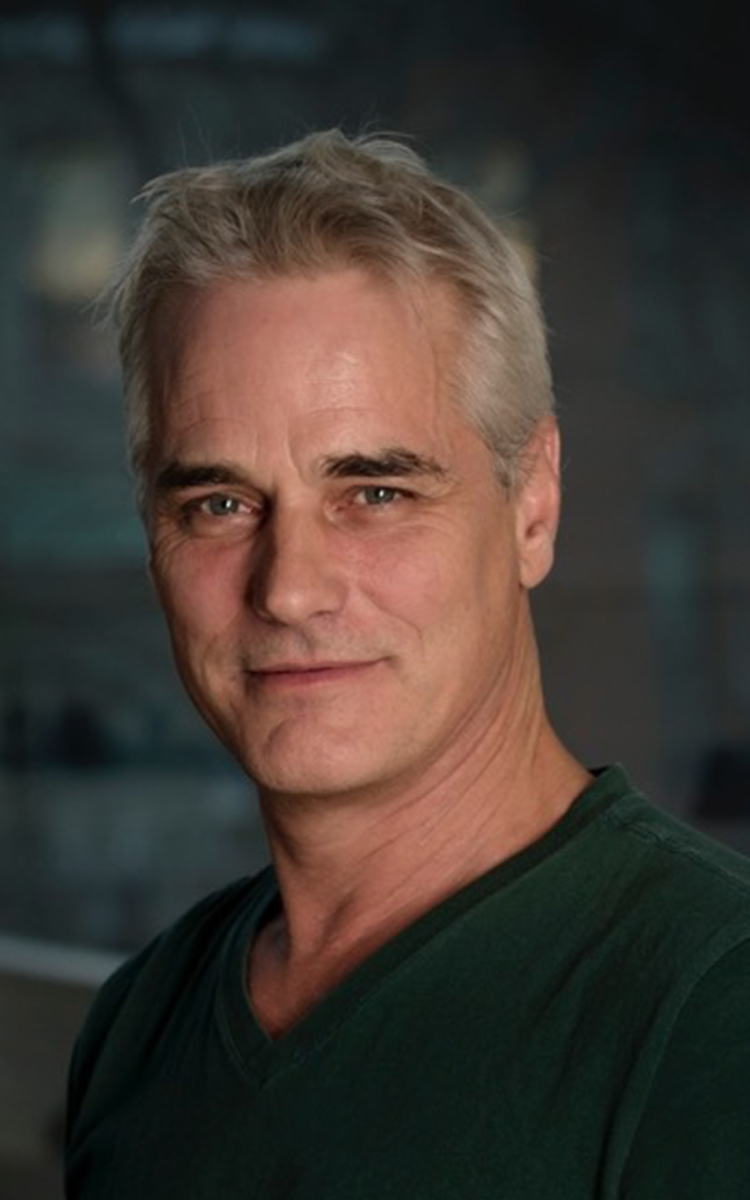 Paul Gross has achieved international acclaim as an actor and has left an indelible mark on our cultural landscape while bringing Canada's stories to Canadians and the world.Gross starred as Constable Benton Fraser of the RCMP in Due South – the first Canadian-made television series to have a prime-time slot on a major American network – and has won accolades for his work in theatre and film.
Among his many acclaimed projects was the film Passchendaele, which he wrote, produced, directed and starred in. A critical and box-office success, it was an explicit effort to raise awareness of and pride in Canadians' heroic actions in World War I. Gross has received two Genie Awards, five Gemini Awards, and many honours including the Queen Elizabeth II Diamond Jubilee Medal (2012). Gross was named an Officer of the Order of Canada in 2013, in recognition of his role in promoting Canadian culture, mentoring domestic talent and advocating on behalf of the Canadian television and film industries.

Marcie Ponte, community builder committed to new Canadians
Honorary Doctor of Laws
Faculty of Liberal Arts & Professional Studies
Tuesday, June 18, 2019, 10:30 a.m.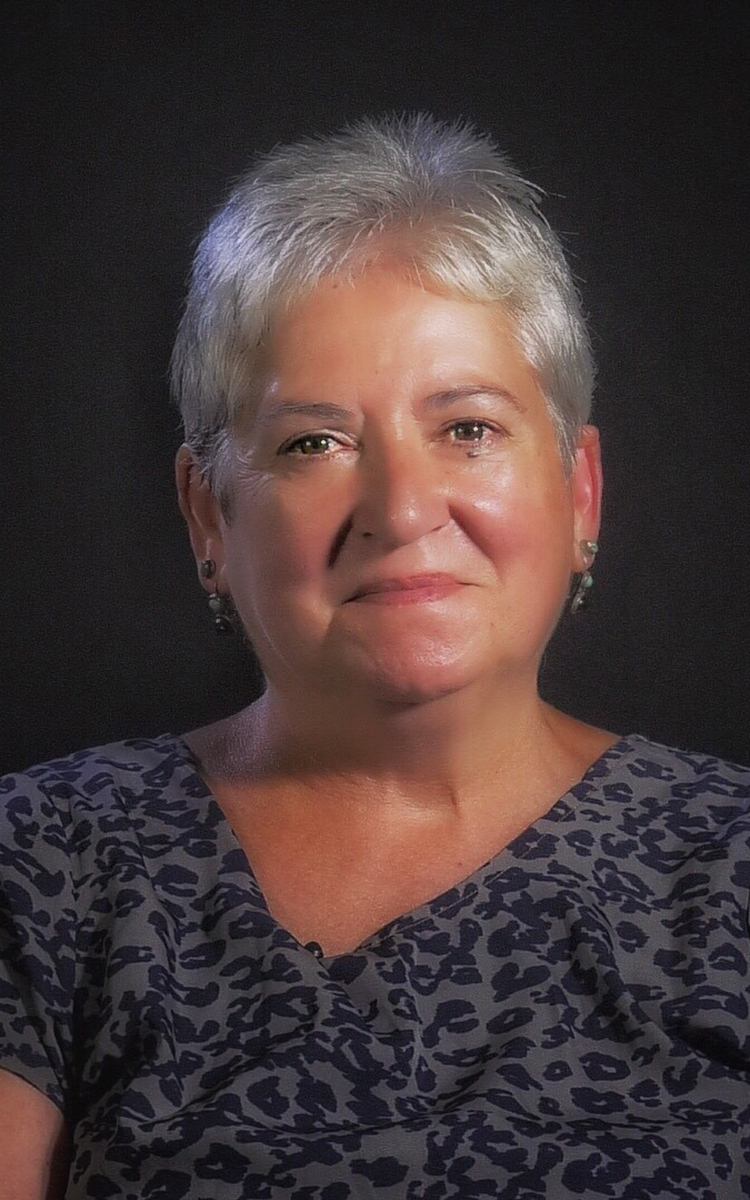 Marcie Ponte is executive director of the Working Women Community Centre. A small non-governmental organization focused on the Hispanic and Portuguese communities in the 1970s, the organization has transformed in the past two decades under Ponte's leadership, to become a major agency in Toronto, with five service locations across the City of Toronto and services in 25 languages. Born in Portugal, Ponte immigrated to Ontario as a child. As a young woman, she advocated for newcomer cleaners and garment workers. She has continued to advocate for precarious workers and has built community organizations that have transformed the lives of new Canadian families, women, children, teens and university students in various ethnic communities.
Ponte's work has impacted many post-secondary institutions including York, where she has worked with the Portuguese Student Association of York University to promote higher education to Portuguese-speaking and Spanish-speaking communities. Ponte's community service has been recognized by many awards including the Queen Elizabeth II Diamond Jubilee Medal (2013) and the YWCA'S 2018 Women of Distinction Award.
Anne C. Cools – Canadian Senator and social justice advocate
Honorary Doctor of Laws
Faculty of Liberal Arts & Professional Studies
Wednesday, June 19, 10:30 a.m.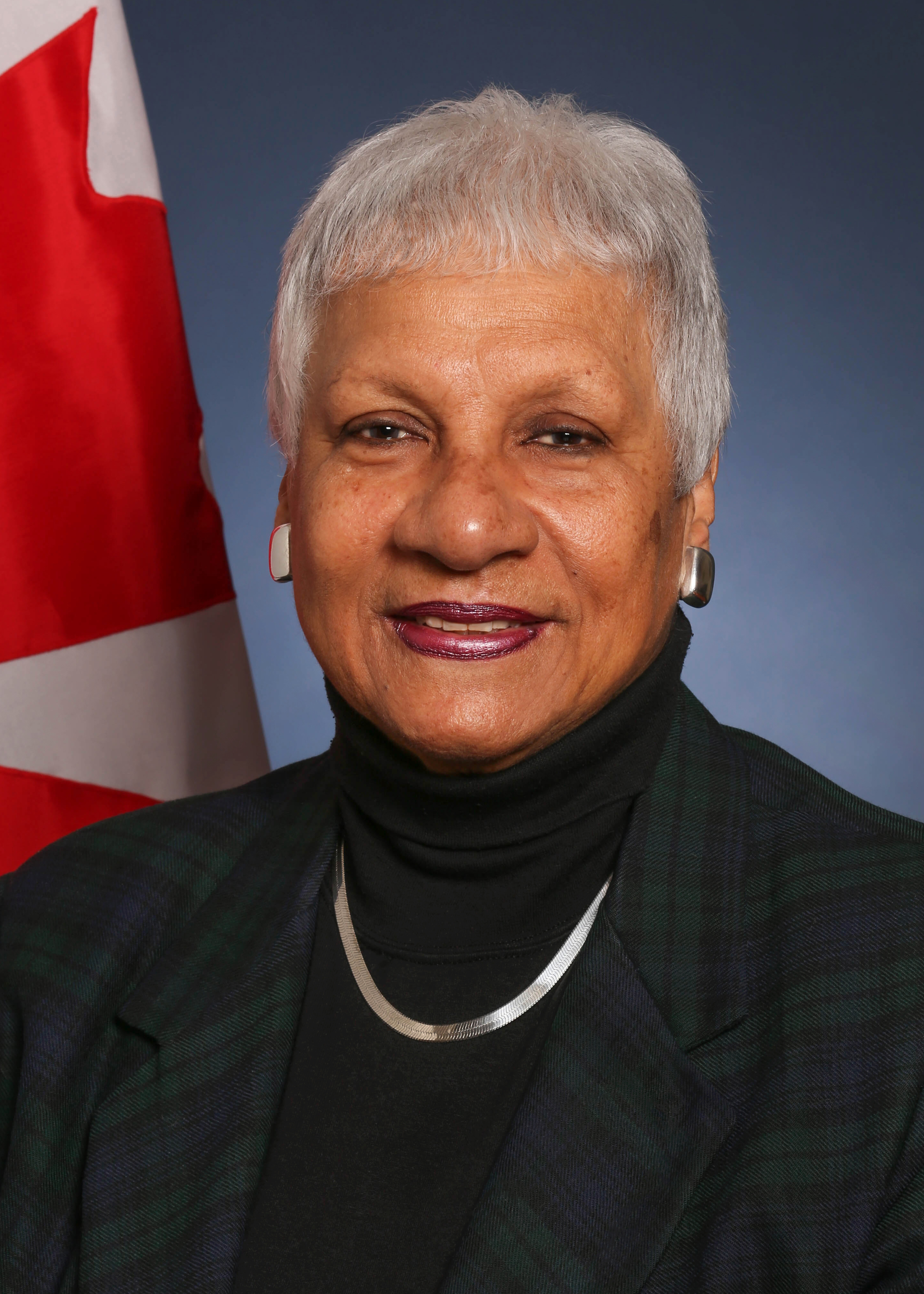 Anne C. Cools was appointed to the Senate of Canada in 1984 on the recommendation of former prime minister the Rt. Hon. Pierre Trudeau, becoming the first black member of the Senate of Canada and the first black female senator in North America.  She retired in August 2018 after almost 35 years as a Senator. Born and raised in Barbados, Cools came to Canada at age 13. Involved in social activism as a university student in Montreal, she protested in support of civil rights and against racism. As a social worker, she was a pioneer in the protection of women from domestic abuse and founded one of the first women's shelters in Canada.
In the 1990s, Cools helped to create and served on the Senate/House of Commons Special Joint Committee on Child Custody and Access, where she became a strong advocate for children's rights to have continuing relationships with both parents after divorce.
Throughout her service as a Senator, Cools brought together practice and academic research to build a solid foundation for policy and legislation. She has visited York University to share with students her life experience as an activist and champion of social justice. Senator Cools also agreed to donate to the Clara Thomas Archives of York University Libraries her correspondence, reference files, speeches, photographs, and sound and moving image recordings, documenting the period from 1973 to the present.
Jennifer Doudna, biochemist and leading genomics researcher
Honorary Doctor of Science
Faculty of Science
Thursday, June 20, 2019, 10:30 a.m.
Jennifer Doudna is the Li Ka Shing Chancellor's Chair and a Professor in the Departments of Chemistry and of Molecular and Cell Biology at the University of California, Berkeley. She is also an Investigator of the Howard Hughes Medical Institute.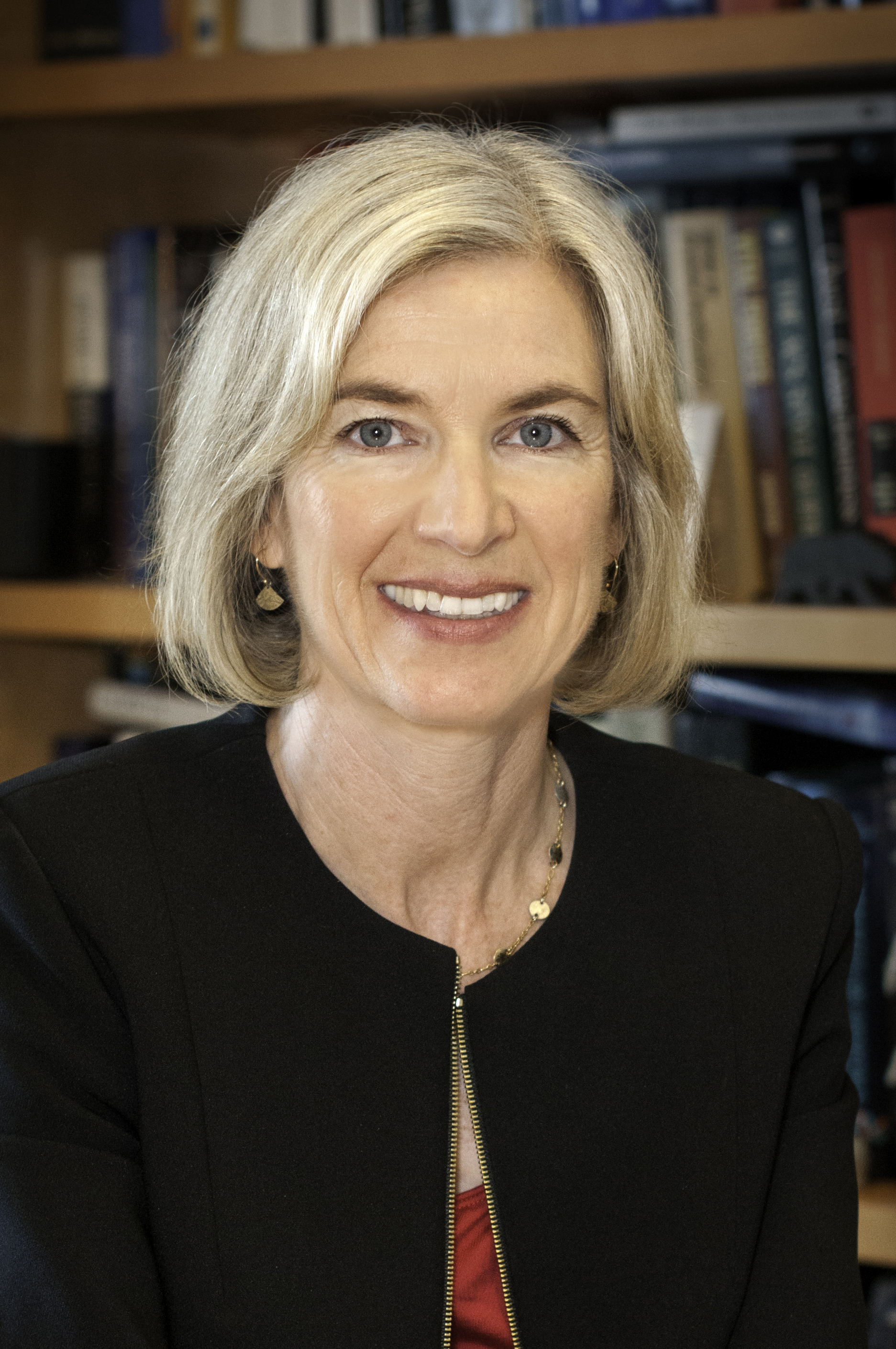 Her co-discovery of CRISPR-Cas9 genetic engineering technology, with collaborator, French scientist Emmanuelle Charpentier, has changed human and agricultural genomics research forever. This genome-editing technology enables scientists to change or remove genes quickly, with a precision only dreamed of just a few years ago.
Labs worldwide have changed the course of their research programs to incorporate this new tool, creating a CRISPR revolution with huge implications across biology and medicine. In addition to her scientific achievements and eminence, Doudna is also a leader in public discussion of the ethical and other implications of genome editing for human biology and societies, and advocates for thoughtful approaches to the development of policies around the use of CRISPR-Cas9. She has received many prizes for her discoveries, including the Japan Prize (2016) and the Kavli Prize (2018), and in 2015 was named by Time Magazine as one of the 100 most influential people in the world.
Marangu Njogu, humanitarian and global education activist
Honorary Doctor of Laws
Faculty of Education
Thursday, June 20, 2019, 3:30 p.m.

Marangu Njogu is an internationally-recognized leader in the development of refugee education whose work over almost three decades has transformed the lives of hundreds of thousands of African refugees.
As executive director of Windle International Kenya for the past 10 years, Njogu has been responsible for educational programs in the world's largest refugee settlement, in the region of Dadaab, Kenya.
Frustrated by the limited education in the camps, he envisioned a program that would provide teacher training for primary and secondary school teachers. This provided the impetus for the Borderless Higher Education for Refugees (BHER) program, which brought together a consortium of Kenyan and Canadian universities to provide teacher education programs in the Dadaab camps. York University's Faculty of Education has delivered these programs in Dadaab since 2013, offering more than 400 people the opportunity to earn university-level certificates, diplomas or degrees. Some of the students from the BHER program, although unable to attend the Toronto ceremony, will be convocating this June with a Bachelor of Arts in Educational Studies. Njogu has recently been appointed the Chief Executive Officer of Windle International headquartered in the U.K. to support its operations in Eastern Africa.
Cheryl McEwen, entrepreneur, community leader and philanthropist
Honorary Doctor of Laws
Schulich School of Business
Friday, June 21, 2019, 10:30 a.m.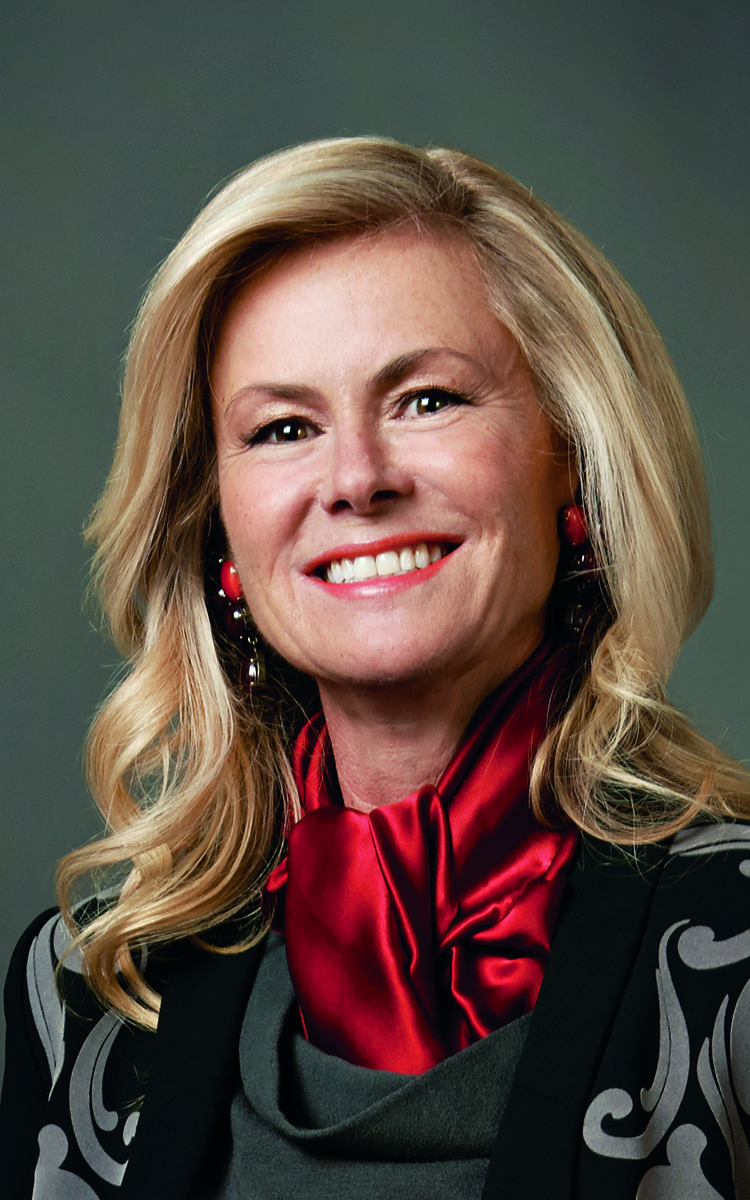 Cheryl McEwen and her husband Rob McEwen (MBA'78, Hon LLD'5) have made a tremendous impact on Canadian healthcare and education through philanthropy, donating more than $60 million to encourage excellence and innovation in major projects. In 2017, they made an $8-million donation to York University, which was recognized with the naming of the Rob and Cheryl McEwen Graduate Study & Research Building, at the Schulich School of Business.
McEwen worked for more than 20 years in the fashion industry and in 1992 opened Andrew's, a department store for women, in Toronto. She is the founder and president of Make My Day Foods Inc. and creator of The Veggie Puck®, an organic, nutrient-dense frozen vegetable mixture. She is Vice-Chair of UHN Toronto General & Western Hospital Foundation Board, which raises funds for research, education and enhanced patient care. Cheryl and Rob McEwen, whose generosity established the McEwen Stem Cell Institute at UHN, were each awarded the Queen Elizabeth II Diamond Jubilee Medal in 2013 for contributions in the advancement of stem cell research.

Kimberlé Crenshaw, leading scholar and thought leader in civil rights, Black feminist legal theory and intersectionality
Honorary Doctor of Laws
Osgoode Hall Law School
Friday, June 21, 2019, 3:30 p.m.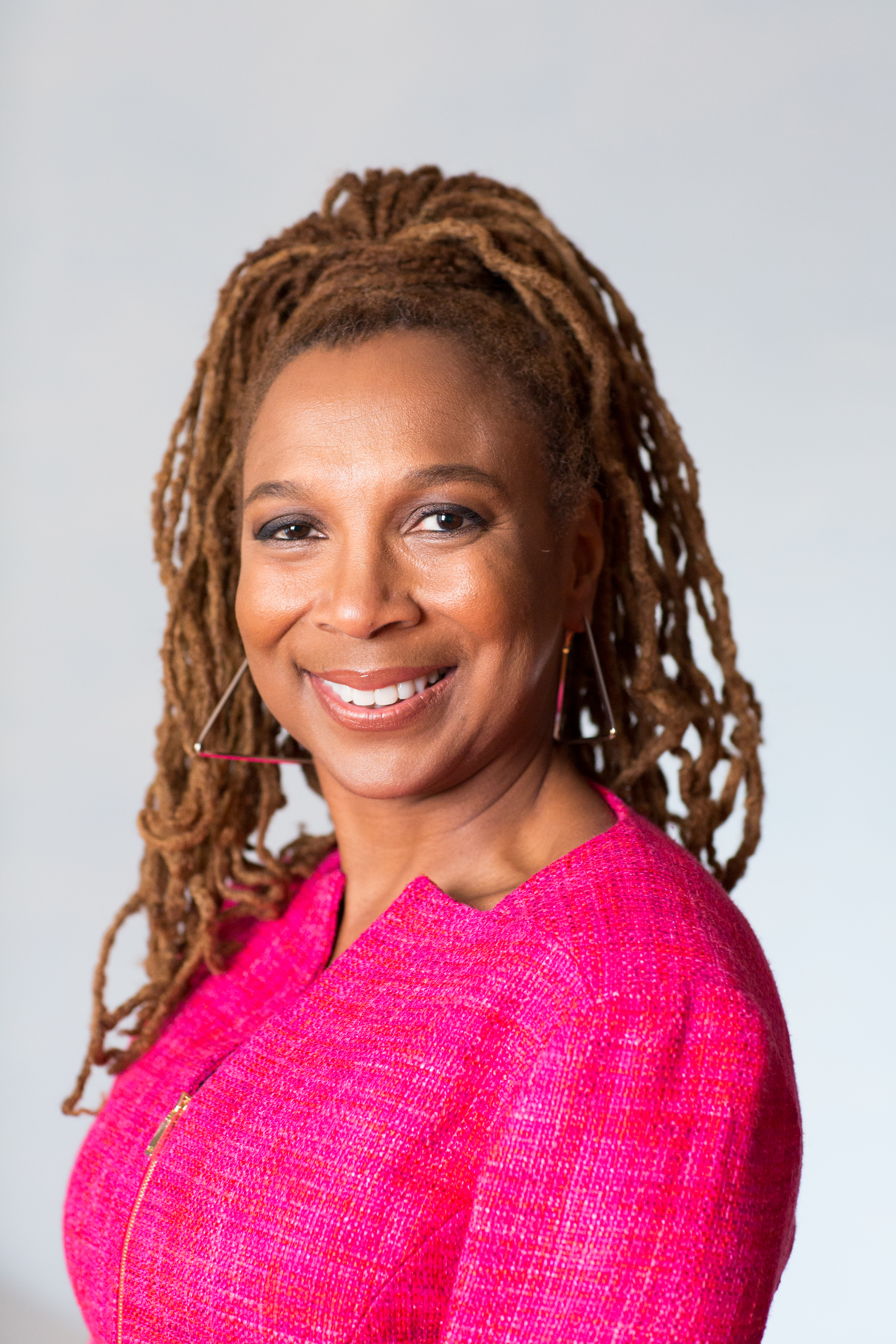 Kimberlé Crenshaw, Professor of Law at the University of California, Los Angeles, and Columbia Law School is a leading authority in civil rights, Black feminist legal theory, and race, racism and the law. She has lectured widely on race matters, addressing audiences across the country as well as in Europe, Asia, Africa and South America.
Crenshaw has worked extensively on a variety of issues pertaining to gender and race in the U.S. including violence against women, structural racial inequality, and affirmative action.In 1996, she co-founded the African American Policy Forum, a gender and racial justice legal think tank, which houses a variety of projects designed to deliver research-based strategies to better advance social inclusion. A specialist on race and gender equality, she has facilitated workshops for human rights activists in Brazil and in India, and for constitutional court judges in South Africa. In 2011, Crenshaw founded the Center for Intersectionality & Social Policy Studies at Columbia Law School, which aims to foster critical examination of how social structures and related identity categories such as gender, race, and class interact on multiple levels, resulting in social inequality. Her groundbreaking work on 'Intersectionality' has traveled globally and was influential in the drafting of the equality clause in the South African Constitution. The Ontario Human Rights Commission has also recognized the relevance of an intersectional approach to addressing multiple grounds of discrimination in human rights claims.
Media Contact:
Janice Walls, York University Media Relations, 416 455 4710, wallsj@yorku.ca