TORONTO, April 23, 2019 – From computer makers to installers and operators, the Portraits of Digital Canada exhibit will feature photographs from the IBM Canada Images Archive, depicting the budding of the information age in Canada.
The exhibit, opening at York University's Scott Library on April 24, features images authored by award-winning photographer George Dunbar, who was tasked with documenting IBM's corporate life.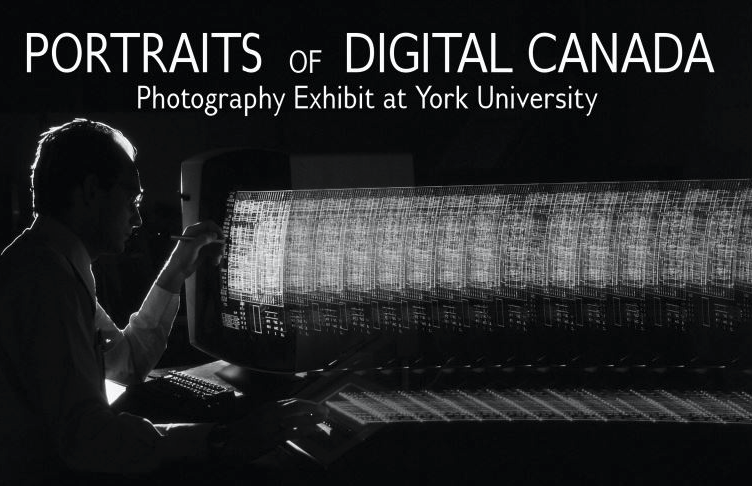 Zbigniew Stachniak, associate professor in the Lassonde School of Engineering's Electrical Engineering and Computer Science Department, is the curator of the exhibit and will be available for interviews.
WHAT:  Portraits of Digital Canada photography exhibit. View full program and map here.
WHEN: April 24, 2019, at 4:00 pm
WHERE:  Scott Library, York University Keele campus
Opening remarks:
Joy Kirchner, Dean of Libraries, Dave Robitaille, IBM Canada - Innovation, Citizenship & Government Affairs, Zbigniew Stachniak, curator of both the exhibit and York University's Computer Museum
York University champions new ways of thinking that drive teaching and research excellence. Our students receive the education they need to create big ideas that make an impact on the world. Meaningful and sometimes unexpected careers result from cross-disciplinary programming, innovative course design and diverse experiential learning opportunities. York students and graduates push limits, achieve goals and find solutions to the world's most pressing social challenges, empowered by a strong community that opens minds. York U is an internationally recognized research university – our 11 faculties and 25 research centres have partnerships with 200+ leading universities worldwide. Located in Toronto, York is the third largest university in Canada, with a strong community of 53,000 students, 7,000 faculty and administrative staff, and more than 300,000 alumni. York U's fully bilingual Glendon Campus is home to Southern Ontario's Centre of Excellence for French Language and Bilingual Postsecondary Education.  
Media Contact:
Anjum Nayyar, York University Media Relations, 416-736-2100 ext. 44543, anayyar@yorku.ca