"Arnait Ikajurtigiit: Women helping each other" will be on exhibit, April 17-June 23, 2019 in conjunction with Images Festival: Off-Screen program
TORONTO, April 15, 2019 – An exhibition showcasing Artic filmmakers' collective work on their own lives, both as Inuit and non-Inuit women from the region, will open at the Art Gallery of York University (AGYU) on Wednesday, April 17. A reception, free and open to the public with the filmmakers, will take place from 6pm to 9pm.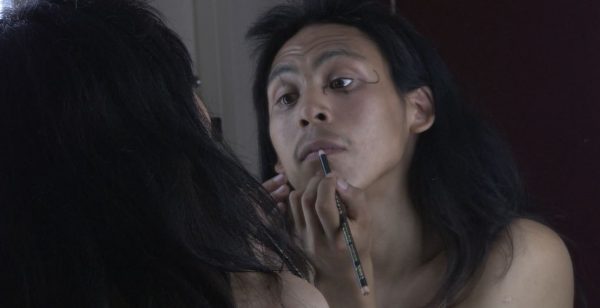 Filmmakers Madeline Ivalu, Susan Avingaq, Martha Makkar, Mathilda Hanniliaq, and Marie-Hélène Cousineau in 1991 founded the collective, aptly named in Inuktitut as Arnait Ikajurtigiit to mean "women helping each other."
Also titled "Arnait Ikajurtigiit: Women helping each other," the exhibition will continue until June 23. Alissa Firth-Eagland, interim assistant director and curator of AGYU will curate the exhibition.
"The collective explores time-based art, from hand-making objects using traditional methods to producing digital art. In taped interviews, re-enactments, feature films, experimental animations, and multi-episode documentaries, Arnait has rendered the possibilities of moving images as seemingly limitless." said Emelie Chhangur, interim director and curator of AGYU.
The exhibition is presented as part of Scotiabank CONTACT Photography Festival, in conjunction with the 2019 Images Festival: Off-Screen program.
WHAT: Arnait Ikajurtigiit: Women helping each other, an exhibition showcasing Arctic filmmakers
WHEN: April 17 to June 23, 2019
WHERE: The Art Gallery of York University (AGYU), York University's Keele Campus. Building number 92 on the Map
York University champions new ways of thinking that drive teaching and research excellence. Our students receive the education they need to create big ideas that make an impact on the world. Meaningful and sometimes unexpected careers result from cross-disciplinary programming, innovative course design and diverse experiential learning opportunities. York students and graduates push limits, achieve goals and find solutions to the world's most pressing social challenges, empowered by a strong community that opens minds. York U is an internationally recognized research university – our 11 faculties and 25 research centres have partnerships with 200+ leading universities worldwide. Located in Toronto, York is the third largest university in Canada, with a strong community of 53,000 students, 7,000 faculty and administrative staff, and more than 300,000 alumni. York U's fully bilingual Glendon Campus is home to Southern Ontario's Centre of Excellence for French Language and Bilingual Postsecondary Education.  
Media Contact:
Gloria Suhasini, York University Media Relations, 416-736-2100 ext. 22094, suhasini@yorku.ca