CIHR to support research on inflammatory disease, care for rural dementia patients, and the health of urban Indigenous children.
TORONTO, March 12, 2019 – Three York University professors have been awarded funding from the Canadian Institutes of Health Research (CIHR) Fall 2018 competition, for research on inflammatory disease, care in rural communities for people with dementia, and improving measurement of urban Indigenous children's health.
Ali Abdul Sater, an assistant professor in the School of Kinesiology & Health Science, Faculty of Health, is principal investigator on a five-year project that has been awarded a CIHR grant of $803,250.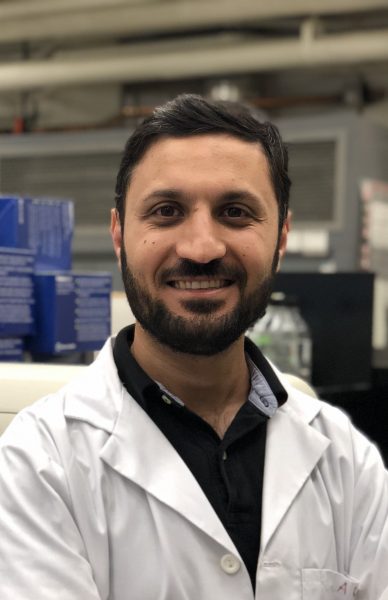 Recent research by Abdul Sater showed that people with a certain genetic variation make less of the signaling adapter protein TRAF1, which "loosens the brakes" on their inflammatory cells and increases their risk of developing rheumatoid arthritis. Designing drug therapies to target TRAF1 in inflammatory and automimmune disease is difficult because TRAF1 plays additional, and often opposing, roles in other immune pathways. Abdul Sater's project proposes to dissect the disparate TRAF1 functions and mutate them to affect one immune pathway at a time. This will enable him to design drug therapies targeting the specific TRAF1 functions that provide good drug therapies for inflammatory and autoimmune diseases.
Mary Fox, an associate professor in the School of Nursing, Faculty of Health, and a member of YU-CARE, is principal investigator on a three-year project that will receive $321,300 in CIHR funding. The project will improve hospital-to-home transitional care to help persons with dementia in rural Ontario and Nova Scotia recover their functioning after a hospital stay. Transitional care refers to healthcare services people receive to ensure their needs continue to be met as they return home from the hospital but research in this area has not focused on functioning or included persons with dementia.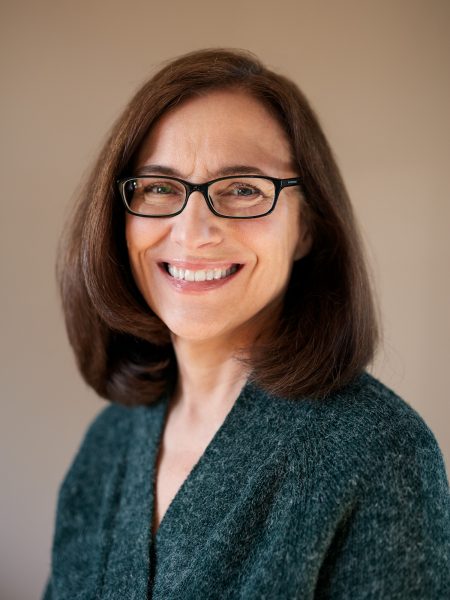 This is an important area of research because older people with dementia often lose the ability to do everyday activities while in hospital such as dressing themselves. If they do not get back to functioning independently within one month of coming home from the hospital, they are unlikely to ever do so. In this study, older people with dementia and their families will evaluate several practical care strategies to see if the strategies fit their needs and how to improve them. Then, healthcare providers will be invited to tell the researchers what they need to provide the strategies and how to enhance their delivery. Results of the research will be used to refine the strategies, so they become part of transitional care in rural communities.
Michael Rotondi, an associate professor in the School of Kinesiology & Health Science, Faculty of Health, is developing new statistical methods to improve measurement of urban Indigenous children's health.  In partnership with researchers at St. Michael's Hospital and Indigenous community organizations, the $100,000 grant for their one-year project will enable Rotondi's team to combine data from six community-based Our Health Counts studies of Indigenous children in Hamilton, Ottawa, Toronto, London, Thunder Bay and Kenora, Ontario.
This is important because early evidence from the Toronto children's health dataset shows a potentially higher rate of many health concerns among urban Indigenous children, including emergency room and neonatal intensive care unit usage as well as depression and anxiety, but lacks sufficient precision to make valid conclusions.  By developing new statistical methods, they will combine data across study sites and get a more accurate picture of all the available health information in their studies.
Dean Paul McDonald congratulated researchers from York's Faculty of Health who submitted projects for the Fall 2018 CIHR funding.
"This competition attracts the very best researchers across Canada. The fact that 30 per cent of applications from the Faculty of Health were successful, nearly double the national average, is a reflection of the level of excellence and innovation that is typical of our faculty members," said McDonald.
York University champions new ways of thinking that drive teaching and research excellence. Our students receive the education they need to create big ideas that make an impact on the world. Meaningful and sometimes unexpected careers result from cross-disciplinary programming, innovative course design and diverse experiential learning opportunities. York students and graduates push limits, achieve goals and find solutions to the world's most pressing social challenges, empowered by a strong community that opens minds. York U is an internationally recognized research university – our 11 faculties and 25 research centres have partnerships with 200+ leading universities worldwide. Located in Toronto, York is the third largest university in Canada, with a strong community of 53,000 students, 7,000 faculty and administrative staff, and more than 300,000 alumni.
York U's fully bilingual Glendon Campus is home to Southern Ontario's Centre of Excellence for French Language and Bilingual Postsecondary Education.
Media Contact:
Janice Walls, Media Relations, York University, 416 455 4710, wallsj@yorku.ca