Conflict, conservation and declining species, this public talk series looks at the state of some of the most vulnerable animals and what can be done.
TORONTO, Monday, Oct. 1, 2018 – What do birds, bees, polar bears, primates and even cormorants have in common? The answer has to do with declining and rebounding populations, conservation, and biodiversity. Find out more at a York University Faculty of Science series of free public talks at Toronto libraries – Biodiversity Conservation in the Twenty-first Century.
Biodiversity is essential to human life, but it's vulnerable and, in many cases, in crisis around the world. Listen to five York U professors discuss how various species are affected by the planet's changing biodiversity and what can be done.
The following talks are free to the public: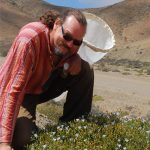 The Beauty and Importance of Bees
Thursday, Oct. 4, from 7 to 8pm at the Don Mills branch
There are over 20,000 species of bees in the world and more than 800 species in Canada, but most are nothing like the domesticated honey bee. Professor Laurence Packer of the Faculty of Science will discuss the enormous diversity of bees and the important role that wild bees play in agricultural and wild habitats.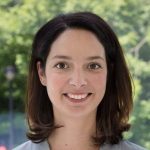 Let's Talk Primates: Conflict and Conservation
Wednesday, Oct. 17, from 7 to 8pm at the Toronto Reference Library
Professor Valérie Schoof of York U's Glendon Campus will explore why primate conservation is important to maintaining overall biodiversity and the value of understanding how factors like primate behaviour, habitat requirements, human-wildlife conflict, and the needs of local human populations interact when developing effective management strategies.
Life on the Edge: Polar Bears in a Warming Arctic
Thursday, Oct. 18, from 7 to 8pm at the Brentwood branch
Climate warming is happening two to three times faster in the Arctic than the rest of the planet. Faculty of Environmental Studies (FES) Professor Gregory Thiemann will talk about the current and future status of polar bears and examine why the conservation of these charismatic carnivores has become a hot-button issue.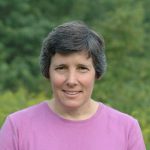 Bringing Back the Birds
Tuesday, Oct. 23, from 6 to 7pm at the Lillian H. Smith branch
Decades of monitoring have shown steep declines in many species of songbirds, but new technology and research suggests it's not too late to fix the problem. Faculty of Science Distinguished Research Professor Bridget Stutchbury will review the many causes of songbird declines and how people can help.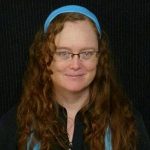 Bad Reputations: Cormorants and Conservation
Saturday, Oct. 27, 2 to 3pm at the Deer Park branch
Since their rapid population recovery in the Great Lakes, double-crested cormorants have developed a bad reputation as large black water birds that eat fish, while their nesting habits kill trees. FES Associate Professor Gail Fraser will describe the role of cormorants in the Great Lakes ecosystems and how cormorant ecology relates to biodiversity conservation.
The series is presented by York U's Faculty of Science in partnership with Ontario Nature and the Toronto Public Library.
-30-
York University champions new ways of thinking that drive teaching and research excellence. Our students receive the education they need to create big ideas that make an impact on the world. Meaningful and sometimes unexpected careers result from cross-disciplinary programming, innovative course design and diverse experiential learning opportunities. York students and graduates push limits, achieve goals and find solutions to the world's most pressing social challenges, empowered by a strong community that opens minds. York U is an internationally recognized research university – our 11 faculties and 25 research centres have partnerships with 200+ leading universities worldwide. Located in Toronto, York is the third largest university in Canada, with a strong community of 53,000 students, 7,000 faculty and administrative staff, and more than 300,000 alumni. York U's fully bilingual Glendon Campus is home to Southern Ontario's Centre of Excellence for French Language and Bilingual Postsecondary Education.
Media Contact:
Sandra McLean, York University Media Relations, 416-736-2100 ext. 22097, sandramc@yorku.ca