TORONTO, ON, August 20, 2018 –York University's Faculty of Education has launched the Equity in Education Hub, an online repository for research reports that will include identity-based student data. The growing collection will shine a light on the lived experiences and schooling realities in Kindergarten to Grade 12, largely in the Greater Toronto Area.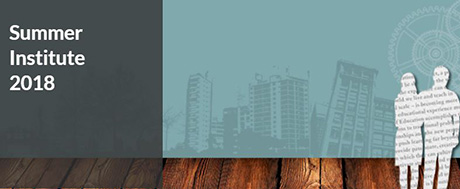 "Our goal is to offer an ongoing and comprehensive collection of information to help understand what's happening in the GTA schools in terms of access, engagement, achievement and well-being, that considers both historical and contemporary contexts," said Professor Vidya Shah in the Faculty of Education, who leads the hub project. "Researchers, academics, community members, students and parents will contribute to and benefit from this resource collection."
Resources currently available in the hub include the Toronto District School Board's student suspension rates categorized by demographic and family backgrounds; an investigative report on Somali-Canadian youth in Ontario; and a report on laws and legislation that relate to and govern transgendered people around the world.
Submissions of similar community-based reports, academic papers, educational material and other relevant information are invited for review and possible inclusion to the repository.
The hub was launched to mark the 2018 Faculty of Education Summer Institute. It has been jointly developed by University of Ottawa based RSEKN and York's Jean Augustine Chair in Education, Community and Diaspora.

York University is known for championing new ways of thinking that drive teaching and research excellence. Our students receive the education they need to create big ideas that make an impact on the world. Meaningful and sometimes unexpected careers result from cross-discipline programming, innovative course design and diverse experiential learning opportunities. York students and graduates push limits, achieve goals and find solutions to the world's most pressing social challenges, empowered by a strong community that opens minds. York U is an internationally recognized research university – our 11 faculties and 26 research centres have partnerships with 200+ leading universities worldwide. Located in Toronto, York is the third largest university in Canada, with a strong community of 53,000 students, 7,000 faculty and administrative staff, and more than 300,000 alumni. York U's fully bilingual Glendon campus is home to Southern Ontario's Centre of Excellence for French Language and Bilingual Postsecondary Education. 
Media Contact:
Gloria Suhasini, York University Media Relations, 416-736-2100 ext. 22094, suhasini@yorku.ca