York U experts available to discuss advancing research in women's health
TORONTO, March 7, 2018 –This year's theme for International Women's Day, #PressForProgress is fueled by movements such as #MeToo and #TimesUp. At this important time in our history, there is even more momentum globally to strive for parity across all sectors, including health.
York University's Faculty of Health is helping to advance women's health through many areas of research. Health researchers at York routinely work together across disciplinary lines, across institutions, and collaborate to explore complex issues from diverse perspectives. York's Faculty of Health alone has research ties to more than 30 countries around the world.
The following experts are available to speak about how their research is helping to make significant advances in women's health:
Nazilla Khanlou is an associate professor in the Faculty of Health at York University. Her research is pivotal in the interdisciplinary field of community-based mental health promotion in general, and mental health promotion among youth and women in multicultural and immigrant-receiving settings in particular.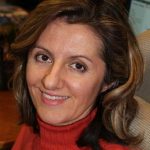 Khanlou is also an Associate Professor in the Faculty of Health's School of Nursing and the Academic Lead for the Meighen Wright Foundation Maternal Child Health Scholars Program. Her goal is to enhance the mental health of Ontario's and Canada's women, children, and youth, through community-academic and interdisciplinary research.
"It's an exciting time to be in the mental health field," says Nazilla Khanlou, the Women's Health Research Chair in Mental Health at York University.  "When I practiced as a psychiatric nurse the focus was only on individuals by specific groups or professionals. But now athletes, artists, schools, and politicians are also talking about its importance for all of us."
Sherry L. Grace is a professor in the Faculty of Health at York University. Recently, Professor Grace's research helped inform the Heart & Stroke's heart report and was critical in looking at why women are less likely to be referred to cardiac rehabilitation by their doctor, and why only half as likely as men to attend or finish a cardiac rehab program. Her research centers on global cardiovascular rehabilitation access and delivery, as well as cardiac psychology.  She has led the development of the pan-Canadian quality indicators for cardiac rehabilitation and secondary prevention, and a national policy position on systematic inpatient referral.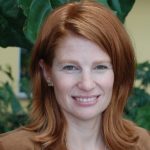 She is also appointed at the University Health Network, University of Toronto, as a Senior Scientist with the Toronto Rehabilitation Institute's Cardiovascular Rehabilitation & Prevention Program, and member of the Peter Munk Cardiac Centre.  She is helping to lead the development of the International Council on Cardiovascular Prevention and Rehabilitation.
"Women are missing from life-saving cardiac rehab programs, and our research seeks to understand why and do something about it," says Grace.
Media contact: Anjum Nayyar, York University Media Relations, 416 736 2100 ext. 44543 anayyar@yorku.ca
York University champions new ways of thinking that drive teaching and research excellence. Our students receive the education they need to create big ideas that make an impact on the world. Meaningful and sometimes unexpected careers result from cross-disciplinary programming, innovative course design and diverse experiential learning opportunities. York students and graduates push limits, achieve goals and find solutions to the world's most pressing social challenges, empowered by a strong community that opens minds. York U is an internationally recognized research university – our 11 faculties and 25 research centres have partnerships with 200+ leading universities worldwide. Located in Toronto, York is the third largest university in Canada, with a strong community of 53,000 students, 7,000 faculty and administrative staff, and more than 300,000 alumni.
York U's fully bilingual Glendon Campus is home to Southern Ontario's Centre of Excellence for French Language and Bilingual Postsecondary Education.