TORONTO, February 26, 2018 – The theme for this year's Pink Shirt Day, being marked on Wednesday, is encouraging others to combat cyberbullying by thinking twice before posting something negative, and instead using the Internet to spread kindness.
At a time when organizations in all sectors have called "#timesup" on harassment and bullying, and are looking for ways to help educate and better manage these issues, conversations have turned to helping those affected find their voices to make a change.   School-aged children and parents continue to be faced with finding ways to combat and educate others on the impact of bullying both on and offline.
The following York University experts are available for interviews on the mental, emotional and physical trauma of bullying:
Robert Muller, professor of clinical psychology at York University's Faculty of Health, was recently honoured as a Fellow of the International Society for the Study of Trauma & Dissociation (ISSTD) for his work on trauma treatment. He is the author of Trauma and the Avoidant Client: Attachment-Based Strategies for Healing.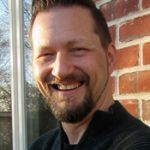 He can speak to the following:
Impact of a traumatic incident
Surviving a bullying episode as a child
Ami Rokach, professor in the Department of Psychology, Faculty of Health, and a clinical psychologist, has been researching and teaching about loneliness for the past 35 years. His research includes work on loneliness, anxiety and phobias, traumatic experiences and personal growth and stress management. (Available by phone and skype)
He can comment on:
Workplace bullying
Loneliness of the bully and the bullied
Effects of cyber bullying
How bystanders experience bullying and behave
Jennifer Connolly, professor in the Department of Psychology in the Faculty of Health, is a research author of Evaluation of a school-based, peer-led program for preventing bullying, sexual harassment, and dating aggression in middle schools.
She can speak to the following: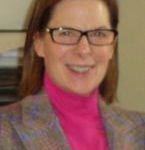 Bullying and dating violence
Bullying and sexual harassment
Classroom management to address bullying – moving beyond controlling negative behaviour to a more holistic perspective, including examining a student's relationships and opportunities for positive interactions with teachers, peers, family and the community
Bullying among parents; how that can impact a child, mentally and emotionally
Jonathan Weiss, associate professor in the Department of Psychology, Faculty of Health and is CIHR Chair in Autism Spectrum Disorders (ASD) Treatment and Care Research.
He can comment on: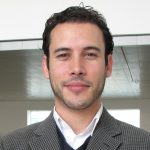 Bullying and victimization in youth with autism
Impacts on mental and emotional health for those with autism
How to reduce the risk of bullying in youth with autism
How bullying can impact youth with autism
How we can make kids with autism resilient when faced with bullying
NOTE: York University's media studio is available for double-ended broadcast interviews.
York University champions new ways of thinking that drive teaching and research excellence. Our students receive the education they need to create big ideas that make an impact on the world. Meaningful and sometimes unexpected careers result from cross-disciplinary programming, innovative course design and diverse experiential learning opportunities. York students and graduates push limits, achieve goals and find solutions to the world's most pressing social challenges, empowered by a strong community that opens minds. York U is an internationally recognized research university – our 11 faculties and 25 research centres have partnerships with 200+ leading universities worldwide. Located in Toronto, York is the third largest university in Canada, with a strong community of 53,000 students, 7,000 faculty and administrative staff, and more than 300,000 alumni.
York U's fully bilingual Glendon Campus is home to Southern Ontario's Centre of Excellence for French Language and Bilingual Postsecondary Education.
Media contact: Anjum Nayyar, York University Media Relations, 416 736 2100 ext. 44543 anayyar@yorku.ca