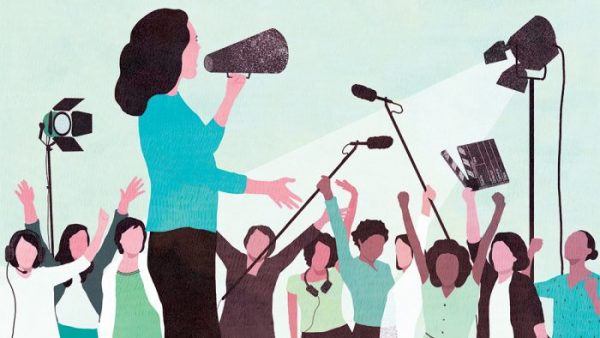 TORONTO, Monday, Jan. 22, 2018 – Since the first story about Harvey Weinstein broke in The New York Times, accusations of sexual harassment and assault by powerful men in the film and media sectors have continued. The Department of Cinema and Media Arts in the School of the Arts, Media, Performance & Design at York University is hosting a panel of film leaders and filmmakers tomorrow to discuss the issue of sexual harassment in the industry.
The panel will also look at interventions that are reshaping culture within the Canadian film and television sectors, and how hierarchies of privilege within culture industries are changing.
WHAT: Culture Shift: Gender and Diversity in the Film Industry; a panel of leaders and filmmakers will discuss the issue sexual harassment and how the sector is changing.
WHO: The panel will include the following:
Theresa Tova, president of ACTRA Toronto;
Rina Fraticelli, executive director of Women in View;
Jill Golick, president of the Writers Guild of Canada and a member of the University's screenwriting faculty;
Anita Lee, executive director, National Film Board, Ontario Studio;
Chelsea McMullan, a York University BFA grad and documentary filmmaker; and
Melanie Chung, a producer and director
WHEN: Tuesday, Jan. 23, from 12:30 to 2:30pm
WHERE: Nat Taylor Cinema, N102 Ross Building, 4700 Keele St., Toronto, York University. See number 26 on Map
-30-
York University champions new ways of thinking that drive teaching and research excellence. Our students receive the education they need to create big ideas that make an impact on the world. Meaningful and sometimes unexpected careers result from cross-disciplinary programming, innovative course design and diverse experiential learning opportunities. York students and graduates push limits, achieve goals and find solutions to the world's most pressing social challenges, empowered by a strong community that opens minds. York U is an internationally recognized research university – our 11 faculties and 25 research centres have partnerships with 200+ leading universities worldwide. Located in Toronto, York is the third largest university in Canada, with a strong community of 53,000 students, 7,000 faculty and administrative staff, and more than 300,000 alumni. York U's fully bilingual Glendon Campus is home to Southern Ontario's Centre of Excellence for French Language and Bilingual Postsecondary Education.
Media contact:
Sandra McLean, York University Media Relations, 416-736-2100 ext. 22097, sandramc@yorku.ca