TORONTO, Thursday, Nov. 9, 2017 – Songbirds exposed to widely used insecticides during migration pit stops on farmland could lose significant body weight and became disoriented, research by York University and the University of Saskatchewan has found.
The researchers exposed white-crowned sparrows on spring migration to realistic doses of two different insecticides – imidacloprid, a neonicotinoid, and chlorpyrifos, an organophosphate – to see the effects on migratory activity, orientation and body mass.
"What we found is that the sparrows given imidacloprid exhibited a rapid decline in their fat stores and body mass of up to 25 per cent, and even at low doses both chemicals caused birds to become disoriented," said York U biology researcher Bridget Stutchbury.
The doses of insecticides given to the songbirds were the equivalent of only four tiny imidacloprid-treated canola seeds per day, or eight chlorpyrifos granules a day, for three days to simulate a stopover event.
The research was led by Margaret Eng, a post-doctoral fellow at the University of Saskatchewan working in the lab of U of S biology Professor Christy Morrissey.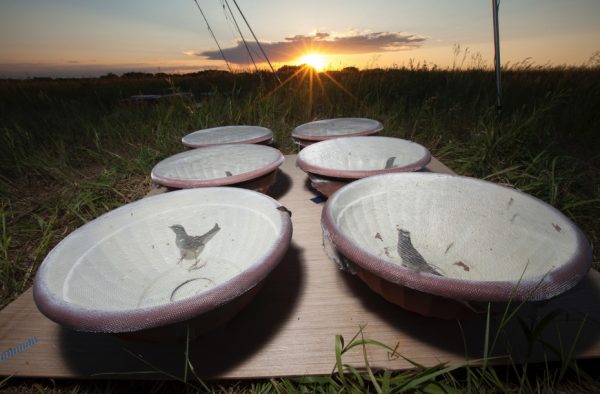 "These chemicals are having a strong impact on songbirds," said Eng. "We were encouraged that most birds survived, and could recover following the cessation of dosing. But the effects we saw were severe enough that the birds would likely experience migratory delays or changes in their flight routes that could reduce their chance of survival, or cause a missed breeding opportunity."
The research could help explain why songbird species associated with grassland and agricultural landscapes are experiencing severe population declines in North America. Birds that stop on agricultural land during migration may be exposed to insecticides by eating treated seeds, granules, or sprayed soils.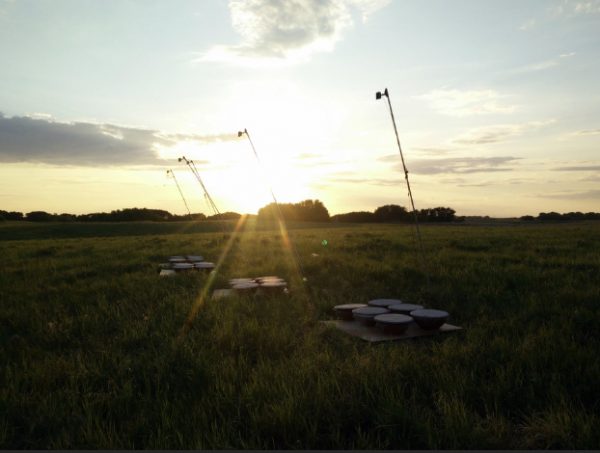 "What surprised us was how sensitive and rapid the effects were, particularly to imidacloprid," said Morrissey. "The birds showed a significant loss of body mass and signs of acute poisoning (lethargy and loss of appetite). The migration trials also showed that birds completely failed to orient or changed their northward orientation."
The research, Imidacloprid and chlorpyrifos insecticides impair migratory ability in a seed-eating songbird, was published in Scientific Reports.
Bridget Stutchbury is available by phone.
-30-
York University is known for championing new ways of thinking that drive teaching and research excellence. Our students receive the education they need to create big ideas that make an impact on the world. Meaningful and sometimes unexpected careers result from cross-discipline programming, innovative course design and diverse experiential learning opportunities. York students and graduates push limits, achieve goals and find solutions to the world's most pressing social challenges, empowered by a strong community that opens minds. York U is an internationally recognized research university – our 11 faculties and 26 research centres have partnerships with 200+ leading universities worldwide. Located in Toronto, York is the third largest university in Canada, with a strong community of 53,000 students, 7,000 faculty and administrative staff, and more than 295,000 alumni. York U's fully bilingual Glendon campus is home to Southern Ontario's Centre of Excellence for French Language and Bilingual Postsecondary Education.
Media Contact:
Sandra McLean, York University Media Relations, 416-736-2100 ext. 22097, sandramc@yorku.ca