TORONTO, Thursday September 14, 2017 –York University Professor Steven Hoffman is available for interviews about the House of Commons Standing Committee on Health (HESA) about the international dimensions of cannabis legalization.
The House of Commons is holding hearings today on Bill C-45, an Act respecting cannabis and to amend the Controlled Drugs and Substances Act, the Criminal Code and other Acts.
As part of its study, the Committee is inviting Canadian individuals and organizations to provide written submissions that express their views on Bill C-45. The Committee also invited Canadians to request to appear as a witness before the Committee, either as an individual or as a representative of an organization.
Steven Hoffman, a professor in the School of Health Policy and Management cross-appointed to Osgoode Hall Law School, will be presenting his legal research on the Panel on International Considerations today.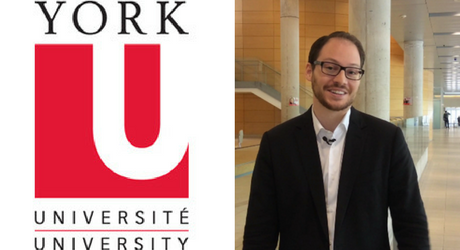 He is available to speak about cannabis legalization, particularly the public health, regulatory and international dimensions.
Professor Hoffman is a key contributor to the Dahdaleh Institute for Global Health Research at York University. He is an international lawyer who has expertise on the UN drug control treaties and how Canada's cannabis legalization plans run up against them. He is also one of Canada's most influential scholars in global health governance, law and policy, having served as an advisor to several national governments, the UN and the WHO.
York University is known for championing new ways of thinking that drive teaching and research excellence. Our students receive the education they need to create big ideas that make an impact on the world. Meaningful and sometimes unexpected careers result from cross-discipline programming, innovative course design and diverse experiential learning opportunities. York students and graduates push limits, achieve goals and find solutions to the world's most pressing social challenges, empowered by a strong community that opens minds. York U is an internationally recognized research university –our 11 faculties and 26 research centres have partnerships with 200+ leading universities worldwide. Located in Toronto, York is the third largest university in Canada, with a strong community of 53,000 students, 7,000 faculty and administrative staff, and more than 295,000 alumni. York U's fully bilingual Glendon campus is home to Southern Ontario's Centre of Excellence for French Language and Bilingual Postsecondary Education.
Media Contacts: Anjum Nayyar, York University Media Relations, 416 736 2100 ext. 44543. anayyar@yorku.ca