TORONTO, July 17, 2017 – York University is hosting a film screening event in recognition of the 50th anniversary of the historic 800-km run by 10 Indigenous teenage boys to Winnipeg with the Pan Am Torch, in conjunction with the North American Indigenous Games (NAIG 2017) with several sport competitions taking place at York University this week. The event, Running & Reconciliation Screening and Ganoozh (conversation), will be held at the Nat Taylor Cinema in York's Keele campus on July 19 at 7pm.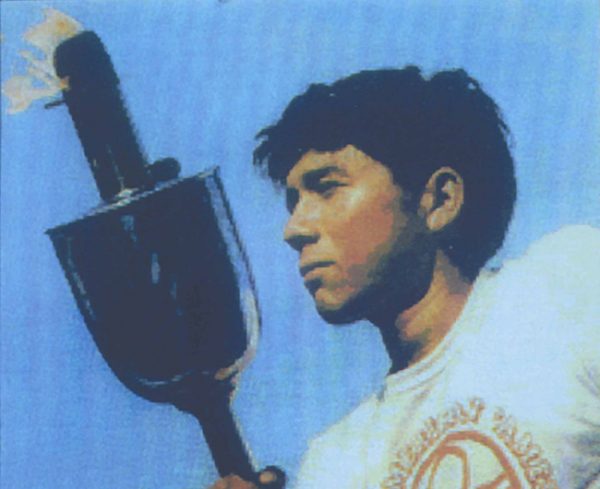 The screening of Nigaanibatowaad: FrontRunners , a film by Lori Lewis, will be followed by a conversation with four of the 10 original torchbearers who ran with the Pan Am torch from St. Paul, Minnesota to the Games' stadium in Winnipeg, Manitoba in on week, but were not invited to watch the ceremonies, and who were sent away after they had handed over the torch to a white runner. Also survivors of the residential school system, the torchbearers discuss running, reconciliation, and healing, at the event sponsored by the Faculty of Liberal Arts and Professional Studies.
WHAT: Running & Reconciliation Screening and Ganoozh (conversation), a screening of the film Nigaanibatowaad: FrontRunners, a film by Lori Lewis, followed by a conversation with four of the torchbearers of the historic 800-km run during 1967 Pan Am Games that inspired the 2007 film.
WHO: Torchbearers of the 1967 historic 800-km run from St. Paul, Minnesota to Winnipeg, Manitoba, Patrick Bruyere, William Chippeway, William Merasty, Charlie Nelson, and filmmaker and writer Laura Robinson
WHEN: July 19, 7pm
WHERE: Nat Taylor Cinema, N102 Ross Building, Campus Walk, York University (building number 28 on the map)
York University is known for championing new ways of thinking that drive teaching and research excellence. Our students receive the education they need to create big ideas that make an impact on the world. Meaningful and sometimes unexpected careers result from cross-discipline programming, innovative course design and diverse experiential learning opportunities. York students and graduates push limits, achieve goals and find solutions to the world's most pressing social challenges, empowered by a strong community that opens minds. York U is an internationally recognized research university – our 11 faculties and 26 research centres have partnerships with 200+ leading universities worldwide. Located in Toronto, York is the third largest university in Canada, with a strong community of 53,000 students, 7,000 faculty and administrative staff, and more than 295,000 alumni.York U's fully bilingual Glendon campus is home to Southern Ontario's Centre of Excellence for French Language and Bilingual Postsecondary Education.
Media contact:
Gloria Suhasini, Media Relations, 416 736 2100 ext. 22094, suhasini@yorku.ca