Media Expert Advisory: York U expert available to comment on Trump Administration rollback of Obama guidelines on transgender washrooms
TORONTO, February 23, 2017 –The Trump administration has rolled back federal protections for transgender students that would allow them to use bathrooms and locker rooms matching their gender identities. The protections implemented under the Obama administration were positive developments toward inclusion, whereas the Trump administration's refusal to support and move toward transgender inclusion leaves many people without legal protections. The previous administration implemented federal guidelines to make schools more inclusive. By lifting those federal guidelines, the Trump administration is allowing states and school districts to interpret anti-discrimination law instead.
York University has a longstanding program of creating and maintaining gender neutral washrooms from as early as the 1980's. York has a guide for students, faculty and staff about gender identity and gender expression, which includes tips on how to use inclusive language.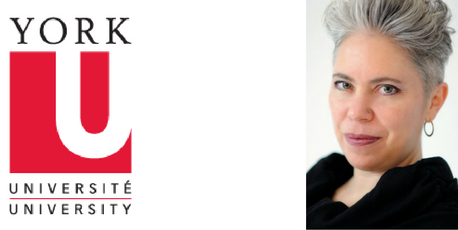 Professor Sheila Cavanagh in the Department of Sociology in the Faculty of Liberal Arts & Professional Studies is an expert in gender, sexuality and transgender studies and is available to comment on the transgender protections in the US with a focus on the following:
- Could Trump's rollback of protections impact transgender rights and values in Canada?
- Will this reversal impact the progress made on transgender rights or values in the US?
- Will his leadership add to the stigma and fear in the transgender communities?
- How could this change impact positive gender conversations in the classroom on both sides of the border?
- How far have we come in growing the understanding of gender diversity in society as a whole?
York University is known for championing new ways of thinking that drive teaching and research excellence. Our students receive the education they need to create big ideas that make an impact on the world. Meaningful and sometimes unexpected careers result from cross-discipline programming, innovative course design and diverse experiential learning opportunities. York students and graduates push limits, achieve goals and find solutions to the world's most pressing social challenges, empowered by a strong community that opens minds. York U is an internationally recognized research university – our 11 faculties and 26 research centres have partnerships with 200+ leading universities worldwide. Located in Toronto, York is the third largest university in Canada, with a strong community of 53,000 students, 7,000 faculty and administrative staff, and more than 295,000 alumni. York U's fully bilingual Glendon campus is home to Southern Ontario's Centre of Excellence for French Language and Bilingual Postsecondary Education.
Media Contact:
Anjum Nayyar, York University Media Relations, 416-736-2100 ext. 44543/anayyar@yorku.ca