TORONTO, Oct. 27, 2014 – York University is pleased to announce the reappointment of Dean Lorne Sossin to a second five-year term as Dean of Osgoode Hall Law School and Dean Janusz Kozinski to a second five-year term as Dean of the Lassonde School of Engineering.
The appointments were approved by the Executive Committee of the Board of Governors, and will take effect on July 1, 2015.
Prior to his appointment as Dean of Osgoode in 2010, Lorne Sossin was a Professor and Associate Dean in the University of Toronto Faculty of Law. He holds an LLB from Osgoode, doctorates from the University of Toronto (U of T) and Columbia University, and was a faculty member at Osgoode and the Political Science Department at York before his appointment at U of T. As Dean, Sossin has advanced Osgoode's national and international reputation as a leading law school and implementation of the School's strategic plan, supporting student engagement and success and research intensification. Osgoode's distinctive experiential education program provides students with opportunities to enrich their studies through community-based projects. His Deanship has seen the renovation and expansion of the School's state-of-the-art facilities, the creation of the first Office of Experiential Education, and Office of the Student Success and Wellness Counsellor, the McMurtry Visiting Clinical Fellowship, Catalyst Fellowship and Artist in Residence Programs. Osgoode's Digital Initiative this year includes new digital platforms for student services, innovation in digital pedagogy and the launch of the Osgoode "digital commons" for research dissemination. Osgoode's Professional Development Centre has enhanced its leadership position in professional legal education with an array of new certificate programs and significant growth in the LLM program. Finally, Dean Sossin has led successful fundraising initiatives in support of student scholarships, awards and bursaries, capital projects, the recently established Winkler Institute for Dispute Resolution and the celebration this year of Osgoode's 125th anniversary.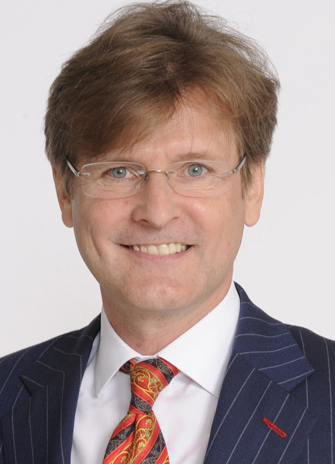 Prior to his appointment at York in 2010, Janusz Kozinski served as Dean of the College of Engineering at the University of Saskatchewan, following postdoctoral training at MIT and an appointment as Sir William Dawson Scholar in the Department of Mining, Metals & Materials Engineering at McGill University, where he also held the post of Associate Vice-Principal (Research and International Relations). Kozinski has provided outstanding leadership, initially as Dean of the Faculty of Science and Engineering and, since 2012, as founding Dean of the Lassonde School of Engineering (LSE). Since overseeing the successful launch of LSE, he has established a strong team of staff and colleagues dedicated to the building and promotion of the new School, including the design of its innovative new building, the Bergeron Centre for Engineering Excellence, which will house the School as of 2015. Consistent with the School's vision of the "Renaissance Engineer," he has led the development of attractive new programs, including civil, electrical, and mechanical engineering, the recruitment of faculty to mount those programs and conduct cutting-edge research, and the exploration of innovative pedagogies such as the "flipped" classroom to support student learning.
York University is helping to shape the global thinkers and thinking that will define tomorrow. York U's unwavering commitment to excellence reflects a rich diversity of perspectives and a strong sense of social responsibility that sets us apart. A York U degree empowers graduates to thrive in the world and achieve their life goals through a rigorous academic foundation balanced by real-world experiential education. As a globally recognized research centre, York U is fully engaged in the critical discussions that lead to innovative solutions to the most pressing local and global social challenges. York U's 11 faculties and 28 research centres are thinking bigger, broader and more globally, partnering with 288 leading universities worldwide. York U's community is strong − 55,000 students, 7,000 faculty and staff, and more than 250,000 alumni.
Media Contact:
Joanne Rider, Media Relations, York University, 416 736 5593 / jrider@yorku.ca