TORONTO, November 13, 2012 – Author Noah Richler will examine the rhetoric of conflict in York University's inaugural R.B. Byers Memorial Lecture on Thursday, Nov. 15.
Drawing from his most recent book What We Talk About When We Talk About War, Richler will speak about a revised national mythology and re-interpretation of the events of past wars, and suggest that this changing narrative about war speaks volumes about the collective consciousness of Canadians.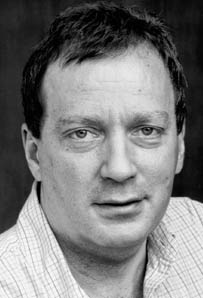 Did Lester B. Pearson get it wrong? The Liberal prime minister envisioned Canada as a nation of peacekeepers and in 1957 he won the Nobel Prize for his vision. Now some 55 years later, Canada is suffering an identity crisis when it comes to peacekeeping and war, according to Richler: the concept of the Canadian soldier as peacekeeper has been transformed and Canadians are told that Canada is and must be a warrior nation.
Richler, a nominee for the 2012 Governor-General's Literary Award for Non-fiction, will deliver the first R.B. Byers Memorial Lecture, a lecture that will be presented annually by the York Centre for International & Security Studies and the Department of Political Science, Faculty of Liberal Arts & Professional Studies.
The lecture celebrates the pivotal work by the late professor of political science R.B. Byers, whose work, characterized by his creativity and intellectual openness, placed him at the leading edge of what became a profound rethinking of security in Canada and globally.
WHAT:           R.B. Byers Memorial Lecture by author Noah Richler
WHERE:        York's Osgoode Professional Development campus
                       1 Dundas Street West,  Room C
WHEN:           Thursday, Nov. 15, 2012, at 7pm.
INFO:             YCISS website
York University is helping to shape the global thinkers and thinking that will define tomorrow. York's unwavering commitment to excellence reflects a rich diversity of perspectives and a strong sense of social responsibility that sets us apart. A York U degree empowers graduates to thrive in the world and achieve their life goals through a rigorous academic foundation balanced by real-world experiential education. As a globally recognized research centre, York is fully engaged in the critical discussions that lead to innovative solutions to the most pressing local and global social challenges. York's 11 faculties and 28 research centres are thinking bigger, broader and more globally, partnering with 288 leading universities worldwide. York's community is strong − 55,000 students, 7,000 faculty and staff, and more than 250,000 alumni.
Media Contact:
Janice Walls, York University Media Relations, 416 736 2100 ext. 22101, wallsj@yorku.ca