New Search
Richard Leblanc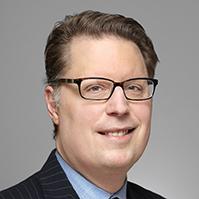 Awards
Outstanding Service Award - 2013
International Journal of Disclosure & Governance
NACD Directorship 100: People to Watch - 2011
National Association of Corporate Directors
Teaching Award - 2011
Ontario Confederation of University Faculty Associations
Merit Award - 2008-2011
York University Faculty Association
Theory and Practice Award - 2006
School of Administrative Studies, York University
Affiliations
Canadian Coalition for Good Governance
Member, Academic Advisory Board
International Journal of Business Governance and Ethics
Member, Editorial Board
International Journal of Disclosure and Governance
Special Issue Co-Editor ("Enhancing the Effectiveness of the 21st Century Board of Directors") Member, Executive Editorial Board
Canadian Business
Columnist & blogger
Huffington Post Canada
Columnist & blogger
Corporate Governance: The international journal of business in society
Member, Editorial Advisory Board
Canadian Board Diversity Council
Instructor & advisor
Director Journal, Institute of Corporate Directors
Contributor, "Governance Trends Around the World"
Community outreach
Regular workshops and speaking to academic, accounting, compensation, consulting, corporate secretarial, director, diversity, governmental, internal audit, legal and risk management associations
Consulting & advising
Regular external professional consultations to domestic and international boards. Consulted by government regulators, sector associations and institutional shareholders in respect of governance guidelines, policies, assessment, etc., applicable to Canadian companies. Expert witness work in governance best practices.