A new method produces more accurate flood maps which could change the way the Greater Toronto Area (GTA) grows its cities in the future
TORONTO, ON, August 1, 2018— Using a multi-criteria analysis that included social and economic vulnerability, engineers at York University's Lassonde School of Engineering found that the Don River watershed, which has suffered four severe flood events in the last century, is at a high risk to feel the impact of floods.
Usman Khan, Assistant Professor, Graduate Program Director, Department of Civil Engineering, Lassonde School of Engineering and his team created new risk maps using geographical information systems (GIS) and multi-criteria analysis. The research, "Flood Risk Mapping Using GIS and Multi-Criteria Analysis: A Greater Toronto Area Case Study," published in Geosciences found the Don River watershed is at higher risk of flooding in some regions because economically valuable assets and socially vulnerable groups are exposed to flood hazards within the region. The study also found that economic vulnerability has a higher impact on total vulnerability when it comes to flood risk assessment in this area.
With over 1.4 million residents today and the site of one of the GTA's main commuter highways, the Don Valley Parkway, the Don River Watershed is one of the most urbanized areas in Canada, stretching approximately 360 square kilometres.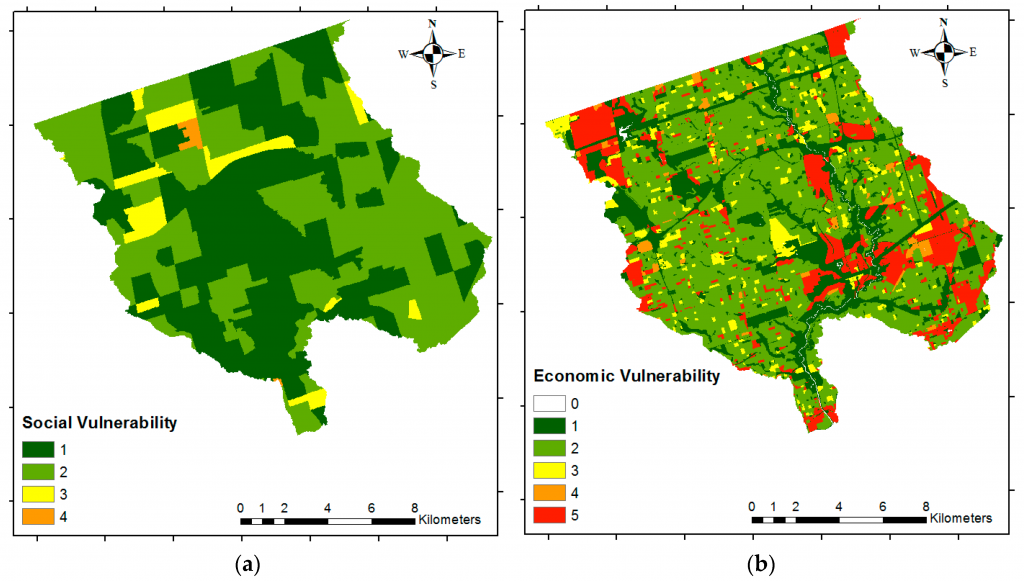 "When we compared the social and economic vulnerability; economic vulnerability was a higher component in the overall risk in this area due to the large number of resource and industrial areas located in flood prone regions within the GTA relative to the social vulnerability indicators we considered," says Khan. "Flood risk mapping based on GIS and multi-criteria is a valuable tool for estimating areas prone to flood risk and can help planners and decision makers anticipate and mitigate higher risk situations."
Instead of using the detailed methods that are typically used to produce flood risk maps, the new process calculates weights for criteria that contribute to flood risk.  Instead of producing maps to determine where flood hazard would be highest, this method combines hazard data and social data allowing risk managers to get a more complete picture of flood risk.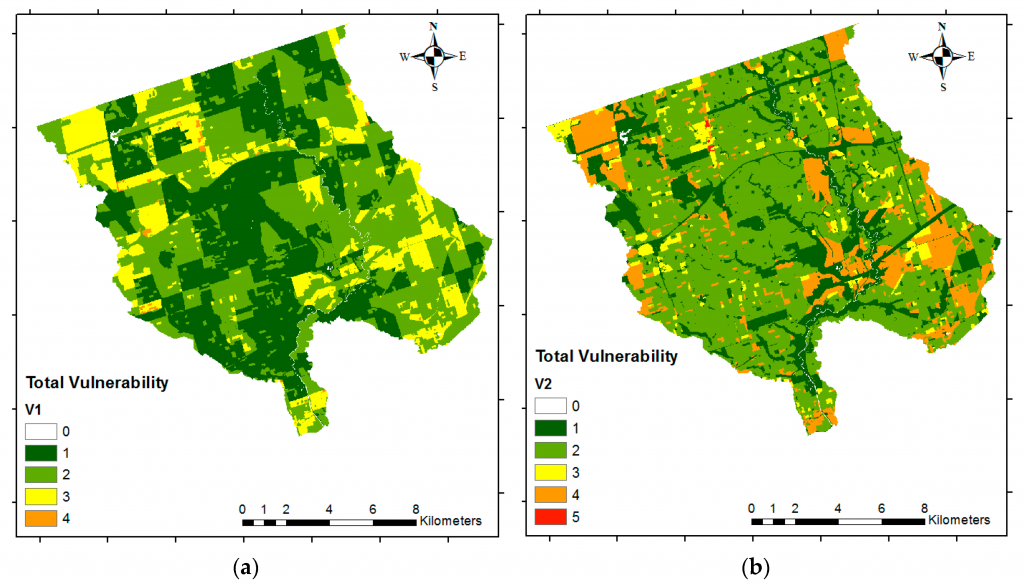 In this study, the criteria used to generate flood hazard assessment included distance to streams, height above the nearest drainage, amount of runoff expected, and total and effective precipitation. For social vulnerability, the factors examined included age, family structure, language proficiency, income, education, renters, and population density. Factors considered for economic vulnerability focused on land-use types and included industrial, government and institutional, parks and recreational, as well as their physical exposure to flooding.
Khan says this kind of modeling may be key to better understand risk in other urban areas recently hit with floods such as Texas and Florida.
"The flooding of Toronto Islands last summer highlighted the need for better flood risk analysis in the GTA," says Khan. "Floods are becoming a more frequent issue and we really need to think about where we're going to grow and how we're going to develop our cities in years to come. We wanted to find areas that are at high risk to flooding, and how on-going development would change the risk in the future."
York University champions new ways of thinking that drive teaching and research excellence. Our students receive the education they need to create big ideas that make an impact on the world. Meaningful and sometimes unexpected careers result from cross-disciplinary programming, innovative course design and diverse experiential learning opportunities. York students and graduates push limits, achieve goals and find solutions to the world's most pressing social challenges, empowered by a strong community that opens minds. York U is an internationally recognized research university – our 11 faculties and 25 research centres have partnerships with 200+ leading universities worldwide. Located in Toronto, York is the third largest university in Canada, with a strong community of 53,000 students, 7,000 faculty and administrative staff, and more than 300,000 alumni. 
York U's fully bilingual Glendon Campus is home to Southern Ontario's Centre of Excellence for French Language and Bilingual Postsecondary Education.
 Media Contact:
Anjum Nayyar, York University Media Relations, 416-736-2100 ext. 44543  anayyar@yorku.ca