TORONTO, June 21, 2018 – Annie Kidder received an honorary doctor of laws degree from York University today in recognition of her dedication to strong and responsible public education. The degree was awarded during Spring Convocation for graduates of York's Faculty of Education.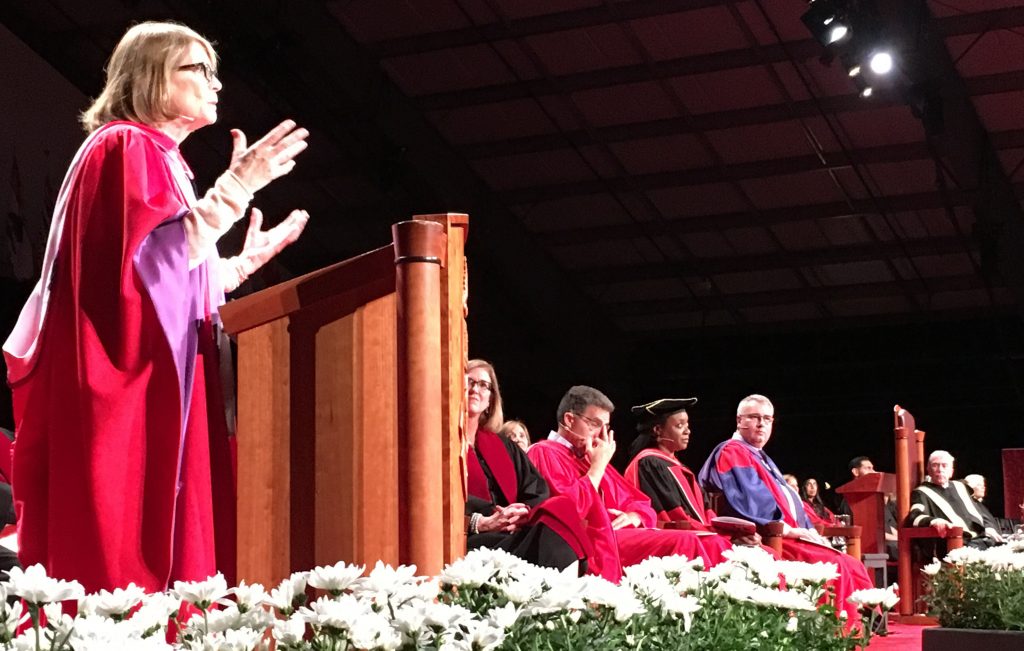 Kidder has worked tirelessly to support parents, help students and to guide government policy. In 1996, she founded People for Education, which has evolved into Ontario's preeminent public education advocacy organization. She is consulted frequently by the Ontario government when determining education policy and travels across Canada to offer advice and build support for improving public education systems.
In recognition of her contributions, Kidder has received several awards. These include the Lamp of Learning Award from the Ontario Secondary School Teachers' Federation, the Award of Merit from the Ontario School Library Association and the Fellowship Award from the Ontario Teachers' Federation.
An indispensable resource for the public education system, Kidder's vibrant leadership has improved schools and positioned Canadian youth for a successful future.
York University champions new ways of thinking that drive teaching and research excellence. Our students receive the education they need to create big ideas that make an impact on the world. Meaningful and sometimes unexpected careers result from cross-disciplinary programming, innovative course design and diverse experiential learning opportunities. York students and graduates push limits, achieve goals and find solutions to the world's most pressing social challenges, empowered by a strong community that opens minds. York U is an internationally recognized research university – our 11 faculties and 25 research centres have partnerships with 200+ leading universities worldwide. Located in Toronto, York is the third largest university in Canada, with a strong community of 53,000 students, 7,000 faculty and administrative staff, and more than 300,000 alumni. York U's fully bilingual Glendon Campus is home to Southern Ontario's Centre of Excellence for French Language and Bilingual Postsecondary Education.
Media Contact: Janice Walls, Media Relations, York University, 416 455 4710, wallsj@yorku.ca