TORONTO, Tuesday, May 15, 2018 – York University experts are available to comment on various issues related to the provincial election and party platforms.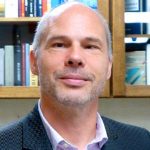 Dennis Pilon, professor of political science in the Faculty of Liberal Arts & Professional Studies, can comment on political strategy, media and citizen engagement, democratization and electoral reform, as well as polling and voter turnout. He is the author of Wrestling with Democracy: Voting Systems as Politics in the Twentieth Century West, (University of Toronto Press, 2013)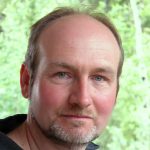 Mark Winfield, Faculty of Environmental Studies professor and co-chair of York U's Sustainable Energy Initiative, can comment on electricity policy, including pricing, renewables, conservation and nuclear refurbishments; climate change policy, cap and trade, and carbon pricing; environmental policy, including air and water pollution, hazardous and municipal solid waste management (garbage and recycling), and drinking water safety; land use issues, regarding Greenbelts, planning and growth; and public safety regulation (Technical Standards and Safety Authority). He is the author of Blue-Green Province: The Environment and Political Economy of Ontario (UBC Press, 2012).
Thomas Klassen
, professor of political science and public policy and administration in the Faculty of Liberal Arts & Professional Studies, can discuss issues relating to seniors, retirement, pensions, and unemployment. He is the author of Retirement in Canada: Choices, Challenges, and Prospects (Toronto: Oxford University Press, 2013).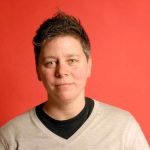 Jen Gilbert, associate professor in the Faculty of Education, who teaches sexuality and education, can comment on the new sex education curriculum, its implementation and other related issues such as consent, gender and sexual identity. She is the principal investigator of "Between Yes and No: Rethinking Discourses of Consent in Sex Education," funded by the Social Sciences and Humanities Research Council.
Stephen Gaetz, professor in the Faculty of Education and director of Canadian Observatory on Homelessness, can comment on homelessness and housing issues, including how federal and provincial policies should be coordinated to improve access to affordable housing for all Canadians.
-30-
York University champions new ways of thinking that drive teaching and research excellence. Our students receive the education they need to create big ideas that make an impact on the world. Meaningful and sometimes unexpected careers result from cross-disciplinary programming, innovative course design and diverse experiential learning opportunities. York students and graduates push limits, achieve goals and find solutions to the world's most pressing social challenges, empowered by a strong community that opens minds. York U is an internationally recognized research university – our 11 faculties and 25 research centres have partnerships with 200+ leading universities worldwide. Located in Toronto, York is the third largest university in Canada, with a strong community of 53,000 students, 7,000 faculty and administrative staff, and more than 300,000 alumni. York U's fully bilingual Glendon Campus is home to Southern Ontario's Centre of Excellence for French Language and Bilingual Postsecondary Education.
Media Contacts:
Sandra McLean, York University Media Relations, 416-736-2100 ext. 22097, sandramc@yorku.ca